Hi


The Sailboat Cruiser
The Sailboat Cruiser is the free monthly newsletter of sailboat-cruising.com and sets out to bring you the news, views and general musings of, well, me - Dick McClary, a sailboat cruiser and creator/owner of the website.
If you like this newsletter, please feel free to email it to your friends.
If one of your friends did forward this to you and you like what you read, please subscribe by visiting The Sailboat Cruiser
---
Newsletter #37 - May 2017
What's in This Issue:
---
---
---

circle hooks, threadfin herring story


---
---
---

There were several different suggestions for the identity of last month's mystery boat, including a Hinckley Sou'wester 42, a Hinckley 43 and a Bristol 39/40.

Thanks to all of you for your replies, but my money is on it being a cutter-rigged version of the Hinckley Sou'wester 42 Mk2 introduced in 1995.

Meanwhile here's this month's mystery boat...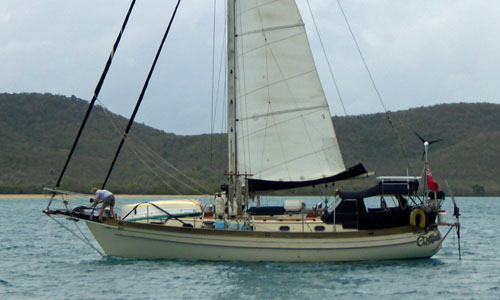 A heavy displacement, canoe-sterned cutter preparing to drop the hook in Five Islands Bay, Antigua.

Any ideas anyone?


---

It's always worth taking a look at what visitors to sailboat-cruising.com are getting rid of. Remember that one man's junk is another man's gold!

Among other items this month, we have:

A pair of Barient 27 Two-Speed Self-Tailing Aluminium Winches;

Various items items for an Ericson 35.

Take a look at this and all the other stuff at used cruising gear for sale...


---

If you're thinking of selling your cruising boat - or know someone who is - remember you can advertise it entirely free of charge on sailboat-cruising.com - which is what the owners of these boats have done...

'Thetis', a Tropic 12 Catamaran

'Apollo of Brough', an Ohlson 38

'Surgiamo', a Beneteau 500

'Sea Symphony', Formosa 51

'Leonotis', an Arthur Robb 35

'Onward', a Taswell 43

'Hakuna Matata', a 65' Custom Design

Want to check out a whole load more? Then take a look at the full list secondhand cruising boats for sale...


Don't forget...
If you're thinking of looking at a secondhand sailboat, or just want to be aware of what to look for - and when to walk away no matter what - then you really ought to take a look at Andrew Simpson's eBook Secrets of Buying Secondhand Boats...

It's full of sound advice from an acknowleged expert and could quite literally save you $$$$$thousands!



---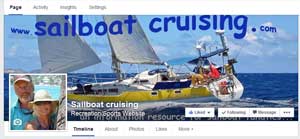 Sailboat-Cruising.com has a Facebook Page!

Clicking the image here will take you right to it, where you can browse through many more posts and articles.

Please take a look, and feel free to make a post - and don't forget to 'Like' us of course...

Thanks!

Visit sailboat-cruising.com's Facebook Page...
---
And finally...
If you know anyone who might be interested in the contents of this newsletter, please forward it to them. It's not secret!

And this newsletter can be a two-way thing. If you've read anything you'd like to comment on, or perhaps there's an event you'd like to see announced in a future newsletter, then please let me know.

See you next month!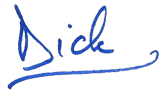 Dick McClary
Go to Sailboat-Cruising.com's Home Page...
---