Hi


The Sailboat Cruiser
The Sailboat Cruiser is the free monthly newsletter of sailboat-cruising.com and sets out to bring you the news, views and general musings of, well, me - Dick McClary, a sailboat cruiser and creator/owner of the website.
If you like this newsletter, please feel free to email it to your friends.
If one of your friends did forward this to you and you like what you read, please subscribe by visiting The Sailboat Cruiser
---
Newsletter #41 - December 2017
What's in This Issue:
---
---
---
---
---
---

Finally the long-running mystery boat below has been correctly identified:-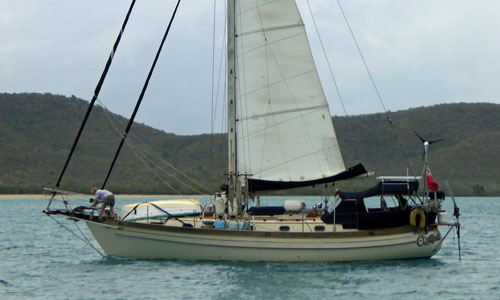 It's not a Westsail or a Hans Christian as had been suggested by a number of you - 'C-Drifter' is a Bob Perry designed Tashiba 40 which was also marketed as the Baba 40 and the Panda 40.

Many thanks to all of you who finally got it right, a result of which is that 'C-Drifter' now appears on the site at Tashiba 40 (aka Baba 40 and Panda 40) where you can discover at lot more about this interesting boat.

Now then, how about this one?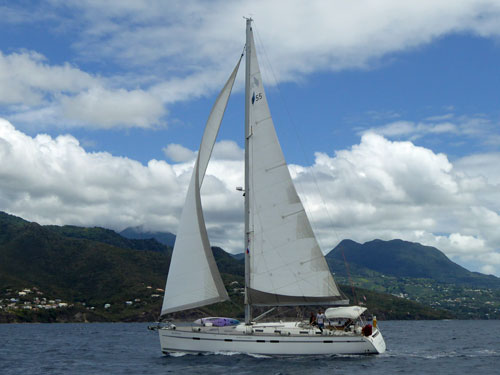 I felt no shame in being overhauled by 'Anna Maria' as we sailed north along the western shore of Dominica. She's a 55 ft, fractionally rigged, performance cruising sloop and when she slipped up the inside of Alacazam she was sailing beautifully.

Any ideas anyone?
---

It's always worth taking a look at what visitors to sailboat-cruising.com are getting rid of. Remember that one man's junk is another man's gold!

Among other items this month, we have:
Two Magic Marine Pro Sailing Harnesses and a Ronstan Wetsuit;
A fully battened, brand new, never used mainsail for a Hallberg-Rassey 34;
An un-used Tasman 15 Para Anchor and all associated gear;
A ladies Musto MPX Offshore suit;
Take a look at this and all the other stuff at used cruising gear for sale...


---

If you're thinking of selling your cruising boat - or know someone who is - remember you can advertise it entirely free of charge on sailboat-cruising.com - which is what the owners of these boats have done...

'Hummingbird', a Freebird 50 Catamaran

'Adina', a Hylas 46;

'Aldarion', a 38' wood epoxy stays'l schooner;

'Fox', a Leopard 40 catamaran;

'Mystic Courage', Morgan 41 OutIsland Ketch;

'Catherine', a CT 42;

'Another Way', a CSY 37;

'Island Spell', a Vertue 25;

'Nautorious', an Irwin 52;

'Teepee', a Via 36 catamaran;

'Drakkar', a 46' Fountaine Pajot Casamance catamaran;

Want to check out a whole load more? Then take a look at the full list of monohulls for sale here, and multihulls for sale here...


Don't forget...
If you're thinking of looking at a secondhand sailboat, or just want to be aware of what to look for - and when to walk away no matter what - then you really ought to take a look at Andrew Simpson's eBook Secrets of Buying Secondhand Boats...

It's full of sound advice from an acknowleged expert and could quite literally save you $$$$$thousands!



---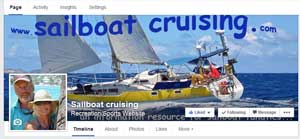 Sailboat-Cruising.com has a Facebook Page!

Clicking the image here will take you right to it, where you can browse through many more posts and articles.

Please take a look, and feel free to make a post - and don't forget to 'Like' us of course...

Thanks!

Visit sailboat-cruising.com's Facebook Page...
---
And finally...
If you know anyone who might be interested in the contents of this newsletter, please forward it to them. It's not secret!

And this newsletter can be a two-way thing. If you've read anything you'd like to comment on, or perhaps there's an event you'd like to see announced in a future newsletter, then please let me know.

See you next month!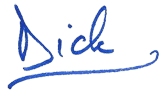 Dick McClary
Go to Sailboat-Cruising.com's Home Page...
---