Hi


The Sailboat Cruiser
The Sailboat Cruiser brings you the news, views and general musings of, well, me - a sailboat cruiser.
If you like this newsletter, please let your friends know about it and do both them and me a big favour.
If a friend did forward this to you and if you like what you read, please subscribe by visiting...
---
Issue #001, September 24th, 2013
Casting off
Not in the sense of 'casting off from the dock' but as in casting off with the publication a new monthly sailing newsletter; and this is it - numero uno...

I was in my local sailing club the other evening - The Tamar River Sailing Club in Plymouth, UK. Having a beer at the bar and shooting the breeze with some pals; didn't realize it was Quiz Night but thought I'd join in anyway.

First question up was 'Widdershins; what is it?'

That threw me - hadn't got a clue. But I wrote down 'A debilitating disease of the lower leg'. Well, you've got to try something...

It turned out that the right answer was 'travelling in a direction contrary to that of the sun' – like sailing from west to east - and nothing to do with anatomical deficiencies at all.

And that's how 'widdershins' earned its place in Sailboat Cruising's glossary of sailing jargon.
---
eBookery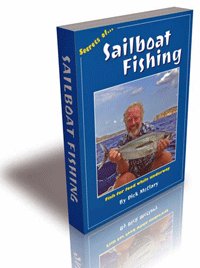 But it's not all been beer swilling and breeze shooting for me this month – far from it!

The big effort has been on getting my new ebook 'Secrets of Sailboat Fishing' finished – all 25,000 words and 86 pages of it.

It's taken me weeks; far longer than I thought it would, but there's a lot more to this fishing lark than tying a lure to the end of a line and chucking it over the stern.

But at last the secret's out - it's done, and you can catch a glimpse of it right here...


---
Bread Down The Head!
And on the subject of fishing, here's a tip:

If you're at anchor and want to catch a few fish to eat, try chumming with bread before using it as hook bait. Don't just chuck it over the stern - you'll attract every seagull for miles around - do this instead...

Soak a few slices of bread in a bowl, tip it down the head - and flush it!

The mashed-up bread will appear below the boat and drift away in the tide, out of sight of the seagulls, but very much in the sight of the fish. Drop your bread-baited hook in the stream of particles and lit it drift naturally with them.

You shouldn't have to wait long...
---
The Deflating Dinghy

The inflatable floor in my Avon Dinghy was well past its first flush of youth; in fact it was geriatric.

It spent most of its life laying in a deflated condition on the dinghy floor, my repeated attempts to fix the leaking centreline seam on its underside having come to nothing.

In fact I was spending more time trying to repair it than I was using it; patience was getting a bit thin - positively anorexic in fact.

I took it to Johnny Sails on Dusty Highway (Grenada) - who can fix anything - and it beat him too.

Then Mary found this stuff in Budget Marine.

"What do you think?" she said.

"Hmmm" said I, wishing I'd spotted it first.

Not cheap, but Polymarine Sealflex is a fraction of the ludicrous price of a new inflatable floor. I decided to give it a go, albeit with a low level of confidence as to the probability of success.

To my surprise and delight it worked first time!

You just pour some of it in through the inflation plug, inflate the floor to high pressure, slop it around a bit and leave it overnight in such a position that the liquid is laying where the leak is.

Polymarine Sealflex is good stuff; I recommend it.
---
A Rattle-Free Wine Locker!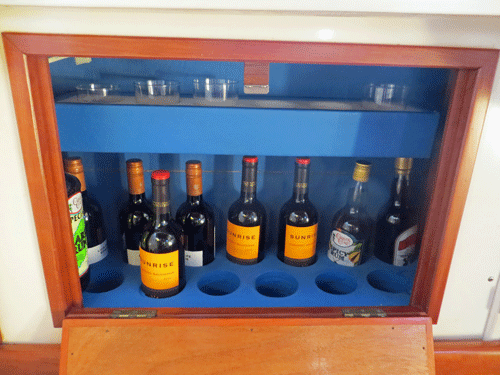 Nothing is more aggranoying on a sailboat then a persistent rattle, and a common culprit is the clinking of the bottles in the wine locker.

We've solved this on Alacazam, not by drinking all the wine and ditching the bottles, but by replacing the wooden bottle holders with a closed-cell foam base to the locker.

The bottle-sized holes were cut with a hole-saw and that irritating clinking is now a thing of the past.
---
Boat Shows at Home and Away
The Boat Show season is upon us once more.

My 'home' show, the Southampton Boat Show has recently taken place. In the USA, the Annapolis Boat show opens its doors on October 10th. As it happens I'll be visiting some cruising friends in Maryland around that time, so for the first time I'll be having a look around the Annapolis show.

To say I'm rather excited about it would be something of an understatement - and yes I'll be reporting back in next month's issue of The Sailboat Cruiser along with some laying-up tips.

And that's about it for this first issue. Much more next month...

'Til October then,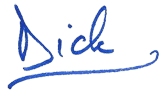 Dick McClary
---