Hi


The Sailboat Cruiser
The Sailboat Cruiser brings you the news, views and general musings of, well, me - a sailboat cruiser, and owner of sailboat-cruising.com.
If you like this newsletter, please let your friends know about it and do both them and me a big favour.
If a friend did forward this to you and if you like what you read, please subscribe by visiting...
---
Issue #4 January 2014
Here in my home port of Plymouth UK, most boat owners have hauled their boats from their River Tamar moorings and now have them safely stored ashore. Some though, haven't...
This cruiser, a Beneteau Oceanus 473, broke its moorings at Torpoint and was swept up the river on wind and tide to finish high and dry at Saltash, around a mile or so up river.
As the wind was gusting up to 70 knots at the time, and the boat went aground at the top of a 18ft (5.4m) spring tide, it's not going to be easy to get her back afloat.
Although the insurance company should take care of the costs involved, it's still a highly traumatic event for an owner. A sailboat is a very personal thing...
Update: This boat was successfully dragged off and re-floated the day after I took this pic and seemed to have suffered very little damage; much, I would imagine, to the owner's - and the insurer's - relief!
---
Got a Fishy Tale to Tell?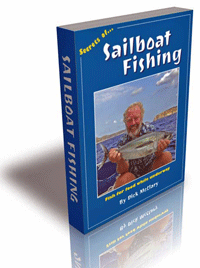 Do you trail a trolling line astern when you're sailing? If so, and you'd be happy to string a few words together, please tell us about it!

Sailboat-Cruising.com will give a free copy of my eBook 'Secrets of Sailboat Fishing' to each of the first 12 people to submit a well-written story about their fishing experience on passage.

And if you've got a few pics to support your story, that would be even better.
---
And Talking of Writing...
Ever thought of writing a blog about your cruising exploits? When you think about it, we cruising sailors are perfectly placed to write a blog.

The very nature of cruising means there's always plenty to write about; events on passage and at anchor, extraordinary sights at sea, the fascinating people we meet, adventures ashore and any manner of other unique experiences.

But did you know a blog can actually create a steady drip-feed of funds to help subsidize your cruising?
---
Buy and Sell Used Boat Gear and Equipment
Along similar lines, there now is a new page where used boat gear can be bought and sold. Got anything you'd like to sell?

And if you'd like to buy a used Monitor Windvane Self-Steering Gear in great condition, you should definitely take a look.
---
A Cruising Sailboat Picture Gallery?
Seeing these pics of sailboats in this issue of The Sailboat Cruiser has got me thinking... Wouldn't it be great to have a gallery of cruising sailboats on 'Sailboat-Cruising.com'? I'll make a start with the ones I already have, but if you'd be happy for your pride and joy to be one of them I'd be delighted to include it.

Please send any pics that show her off to her best advantage by replying to this email.

Let me known the make and model of your boat and, if you wish, include some other descriptive text in the email. I'll also research your boat's vital statistics along with any other pertinent data and include that too.

Between us I think we can build up a fascinating gallery of cruising sailboats that will be both interesting and useful to our readers.
---
And finally...
If you know anyone who might be interested in the contents of this newsletter, feel free to email it to them. It's not secret!

And this newsletter can be a two-way thing. If you've read anything you'd like to comment on, or perhaps there's an event you'd like to see announced in a future newsletter, then please let me know.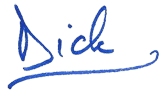 Dick McClary


Go to Sailboat-Cruising.com's Home Page...



---
---