Hi


The Sailboat Cruiser
The Sailboat Cruiser is the free monthly newsletter of sailboat-cruising.com and sets out to bring you the news, views and general musings of, well, me - Dick McClary, a sailboat cruiser and creator/owner of the website.
If you like this newsletter, please feel free to email it to your friends.
If one of your friends did forward this to you and you like what you read, please subscribe by visiting The Sailboat Cruiser
---
Newsletter #38 - August 2017
What's in This Issue:
---

dvvAvavbabazv


---

vzbvzbvbAVA nNNC


---

dihvAV;jv V' K' M'DJ'




---

nvdSvV Mvm M MMK ?Mm


---

dfbf baJb ab 'a@ a maf av A,fF


---

This was last months mystery boat:-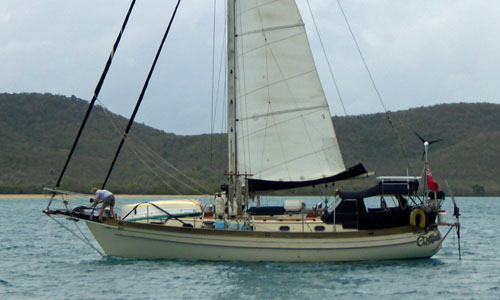 It got quite a response, but only two possible manufacturers were suggested.

The most popular suggestion was the Westsail 43, and I can see why so many of you thought she was one of these. The bowsprit, cutter rig, canoe stern and coachroof are very similar - but Westsails of this size have the shrouds attached to external chainplates which are quite visible on the hull sides.

On the above boat though, the shrouds are inboard of the toe rail. Not a Westsail then...

Next in the popularity stakes was the Hans Christain, with the 41 and the 43 given equal support. Once again, this boat looks very much like either of these. But isn't the bow just a little too straight?

Both the HC41 and the HC43 have a pronounced curve to the bow, which leads me to conclude that this boat isn't an HC either.

So I'm leaving the boat up for another month to see if one of you can make a positive identification.

The boat name is C-Drifters and she's British Registered. Googling the name didn't get me anywhere except to confirm that she's currently cruising in the West Indies, which I knew anyway.

So, over to you...


---

It's always worth taking a look at what visitors to sailboat-cruising.com are getting rid of. Remember that one man's junk is another man's gold!

Among other items this month, we have:
Blocks, jammers and cleats;
Anchors;
A job lot of fenders, winches, propane grill, dinghy parts & lights, bilge pump, chain, turnbuckles & rigging hardware, anchors, ladder, life jacket;
A rig for a sailing dinghy;
A couple of unused inflatable PDFs;
Take a look at this and all the other stuff at used cruising gear for sale...


---

If you're thinking of selling your cruising boat - or know someone who is - remember you can advertise it entirely free of charge on sailboat-cruising.com - which is what the owners of these boats have done...

'Catherine', a CT 42;

'Another Way', a CSY 37;

'Island Spell', a Vertue 25;

'Nautorious', an Irwin 52;

'Teepee', a Via 36 catamaran;

'Drakkar', a 46' Fountaine Pajot Casamance catamaran;

'Mary Jean', a Sungod 50 catamaran;

Want to check out a whole load more? Then take a look at the full list of monohulls for sale here, and multihulls for sale here...


Don't forget...
If you're thinking of looking at a secondhand sailboat, or just want to be aware of what to look for - and when to walk away no matter what - then you really ought to take a look at Andrew Simpson's eBook Secrets of Buying Secondhand Boats...

It's full of sound advice from an acknowleged expert and could quite literally save you $$$$$thousands!



---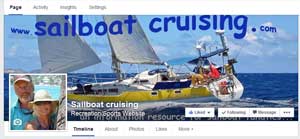 Sailboat-Cruising.com has a Facebook Page!

Clicking the image here will take you right to it, where you can browse through many more posts and articles.

Please take a look, and feel free to make a post - and don't forget to 'Like' us of course...

Thanks!

Visit sailboat-cruising.com's Facebook Page...
---
And finally...
If you know anyone who might be interested in the contents of this newsletter, please forward it to them. It's not secret!

And this newsletter can be a two-way thing. If you've read anything you'd like to comment on, or perhaps there's an event you'd like to see announced in a future newsletter, then please let me know.

See you next month!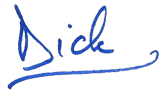 Dick McClary
Go to Sailboat-Cruising.com's Home Page...
---