Hi


The Sailboat Cruiser
The Sailboat Cruiser is the free monthly newsletter of sailboat-cruising.com and sets out to bring you the news, views and general musings of, well, me - Dick McClary, a sailboat cruiser and creator/owner of the website.
If you like this newsletter, please feel free to email it to your friends.
If one of your friends did forward this to you and you like what you read, please subscribe by visiting The Sailboat Cruiser
---
Newsletter #37 - May 2017
What's in This Issue:
---

Right back at the beginning of the season when we were preparing Alacazam for launching, Mary discovered a small spider lurking below among the cockpit canvas. It was an interesting little chap with a brown body and a marking resembling a violin on its head. Not wishing to harm it, I encouraged it to crawl onto a sheet of paper and took it into the cockpit.

A quick puff from me saw it vanish into the boatyard where I hoped it might find a good-looking mate, raise many spiderlings and live to a ripe old age. Neither Mary nor I thought any more of it.

Some months later we were anchored in Prince Rupert Bay, Dominica and got into conversation with a couple who were rowing from their boat anchored astern of us. Tim and Gayle were much younger than us and clearly very fit - you know the sort, a half marathon and a stage of the Tour de France before breakfast.

But Tim told me his running days were over for the time being, pointing out an impressive- looking scar running down the front of his leg.

Apparently, it all started out as a blister on his knee which rapidly developed into something which clearly needed urgent medical treatment.

A trip to a local doctor resulted in a few days of hospitalization while the infection was dealt with. Except that it wasn't fully dealt with, as a few days after his release from hospital the infection returned with a vengeance in the form of an open wound - a necrotic lesion as it turned out to be.

This resulted in many more days in hospital receiving treatment until the wound had healed.


"Do you know what caused it" I asked?
"Yes, he said, "It was a bite from a brown recluse spider. They're easily recognized - they've got a brown body and a violin-like marking on their head".
"Really?" I said.


---

For years the cutter rig has been extremely popular with offshore sailors, providing greater flexibility and easier sail handling than the sloop rig in varying wind and sea conditions.

But look around any anchorage where offshore cruisers congregate and you'll notice that the solent rig is mounting a serious challenge to the cutter rig.

But why is that, and what's the difference between these two rigs?
---

When we launched Alacazam at the beginning of the season I remember complaining bitterly about the cost of Micron 66 Antifouling Paint - in fact the words 'rip off' may have been uttered more than once! However...

When we hauled Alacazam a few weeks ago after some 5 months in the water there wasn't any growth on her whatsoever. In fact she was so clean that we didn't even need a pressure wash, saving ourselves nearly $100 - and we won't need to apply any more antifouling next year.

Perhaps Micron 66 is not so expensive after all...


---

Last month we talked about finding a suitable boatyard for laying-up during the Caribbean hurricane season, and once again chose Jolly Harbour Marina in Antigua.

I have no hesitation in recommending this yard if you're laying-up at the northern end of the island chain - it really is second to none. We take laying-up very seriously - it takes a lot of work to do it properly - the last thing we want is to come back next season to a boat infested by insects or with the interior covered in mildew.
---

As I'm sure I've mentioned before, I'm not entirely overjoyed with my purchase of an Air Silent-X Marine Wind Charger.

The word 'Silent' has no right to be in the description at all. It's so noisy that I have to turn it off at night if I want to get any sleep.

To top it all, it's now developed an irritating knocking which has improved my opinion of it not a bit. Now the bearings have gone, I thought.

Before we hauled out I tied the blades off, so that it wouldn't destroy itself during the hurricane season. The nose cone seemed a bit loose. I spun it around - knock, knock, knock. I gave the nose cone a thump and spun it around again - no knocking.

It seems this thing is determined to destroy my sanity.


---

Many thanks to Pierre Beaudoin who suggested that last month's mystery boat might be a Kirk 36. However, I'm not so sure, as the windows are different and it doesn't have the hard dodger that is the feature of all Amels.

But Pierre went on to say that there was a sailboat very similar to a Kirk 36, made out of the same molds by the company that bought the them when Amel stopped producing the Kirk. Does anyone happen to know the name of the new brand?

Meanwhile here's this month's mystery boat...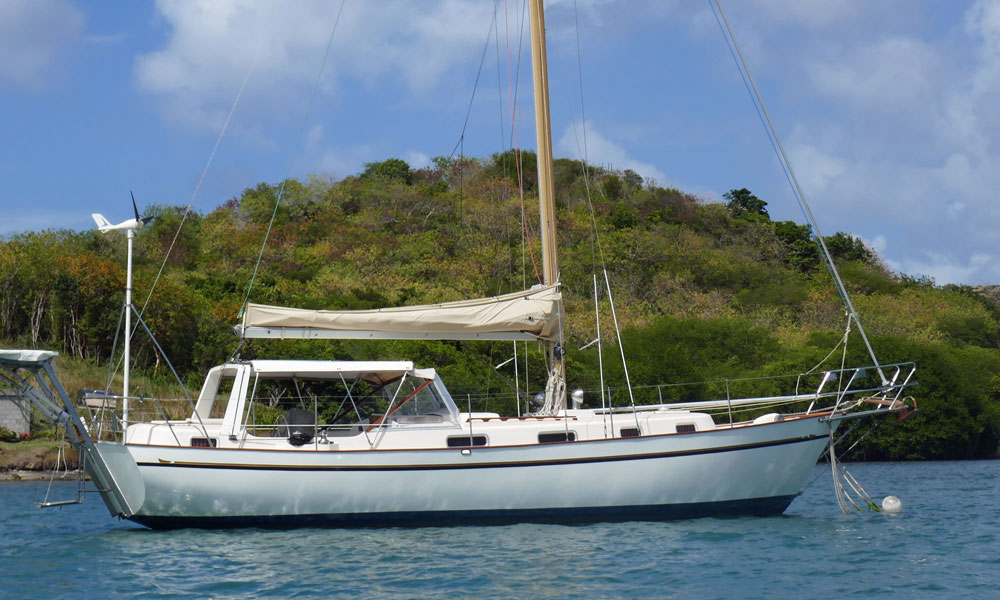 We should have better luck with this attractive cutter.

Any ideas anyone?


---

It's always worth taking a look at what visitors to sailboat-cruising.com are getting rid of. Remember that one man's junk is another man's gold!

Among other items this month, we have:

a ships wheel;

a vintage Blakes Sea Toilet;

and various items of foul weather gear.

Take a look at this and all the other stuff at used cruising gear for sale...


---

If you're thinking of selling your cruising boat - or know someone who is - remember you can advertise it entirely free of charge on sailboat-cruising.com - which is what the owners of these boats have done...

'Flying Faith' a Hunter 42

A Hughes 31

A Samson C-Mist 32 Ferro-Cement Cutter

'Serenity', an Oceanis 350

Want to check out a whole load more? Then take a look at the full list secondhand cruising boats for sale...


Don't forget...
If you're thinking of looking at a secondhand sailboat, or just want to be aware of what to look for - and when to walk away no matter what - then you really ought to take a look at Andrew Simpson's eBook Secrets of Buying Secondhand Boats...

It's full of sound advice from an acknowleged expert and could quite literally save you $$$$$thousands!



---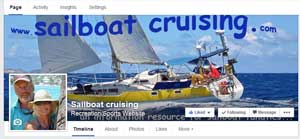 Sailboat-Cruising.com has a Facebook Page!

Clicking the image here will take you right to it, where you can browse through many more posts and articles.

Please take a look, and feel free to make a post - and don't forget to 'Like' us of course...

Thanks!

Visit sailboat-cruising.com's Facebook Page...
---
And finally...
If you know anyone who might be interested in the contents of this newsletter, please forward it to them. It's not secret!

And this newsletter can be a two-way thing. If you've read anything you'd like to comment on, or perhaps there's an event you'd like to see announced in a future newsletter, then please let me know.

See you next month!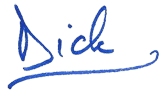 Dick McClary
Go to Sailboat-Cruising.com's Home Page...
---