Hi


The Sailboat Cruiser
The Sailboat Cruiser is the free monthly newsletter of sailboat-cruising.com and sets out to bring you the news, views and general musings of, well, me - Dick McClary, a sailboat cruiser and creator/owner of the website.
If you like this newsletter, please feel free to email it to your friends.
If one of your friends did forward this to you and you like what you read, please subscribe by visiting The Sailboat Cruiser
---
Newsletter #15 - December 2014
What's in This Issue:
Our cruiser, Alacazam has three deck hatches; two small ones over the saloon and a larger one on the foredeck. At anchor in hot climates these are opened to provide ventilation through the boat.

However, they also let in sunlight (which gets things hot and fades the upholstery) and rain (which gets things wet and similarly does the upholstery no good at all).

Back in issue #5 I set out the instructions for making a cheap but effective windscoop for the forehatch. Quick and simple to set up, this is what we use when we're planning on being at anchor for a short period.

However, for longer stays at anchor we wanted a deck awning that kept the foredeck cool, provided good ventilation below without letting in rainwater or the hot sun.

This is what we came up with...


It started out as a simple awning slung over a line between the mast and the inner forestay and tied off to the guardwires, but we found that any breeze flowed in at the forward end and out at the aft end without much of it finding its way below.

The solution? Easy! We extended the sides down to deck level and put a gable end (in house speak) on the aft end. Now the only escape for the breeze is through the open hatches.

In heavy rain, and at night, we close the forehatch but leave the saloon hatches open. It works a treat!

There's no 'one size fits all' solution - they have to be bespoke for any particular boat.

Mary made ours up from Sunbrella canvas using our old but reliable Reeds 'Sailmaker' sewing machine.


---

No matter how fit, strong and competent you are, offshore sailing remains a risky business. Mary and I aren't risk averse - or we wouldn't be sailors - but we do believe in mitigating those risks that we can influence and insuring against those that we can't.

One such risk is that of requiring medical attention following a serious accident or illness in a foreign country, particularly one that doesn't have reciprocal healthcare arrangements with the United Kingdom.

In the worst case - requiring a Medivac flight to a country where adequate private medical facilities do exist - you can probably wave goodbye to your cruising budget, your boat and maybe your home too if you're not covered under an insurance policy.

Cruising Insurance, if you can get it, is a must.
Last Year's Policy
Last time we cruised in the West Indies, we took up travel insurance with a UK Building Society. It seemed markedly cheap - warning bells should have been ringing loudly - but we asked all the right questions, or so we thought...

"Does it cover us for sailing our own boat in the West Indies?", we asked.

"Yes", they said.

"Even when we're sailing between the islands?", we asked.

"Yes", they said, "Providing you don't go outside territorial waters."

"So we're insured in territorial waters, but not when we're in international waters?" we asked.

"That's right", they said.

We intended sailing the island chain between Anguilla and Grenada, which meant that most of the time we'd be in the territorial waters of one country or another. We felt that the risk of injury or illness occurring in the short time spent in international waters was acceptable, so we signed up. Fortunately our cruise went without the need to a claim on the policy.
This Year's Policy (2015)
We're now about to leave the cold, wet shores of England and leap aboard a Virgin Atlantic 747 bound for Antigua where we'll launch Alacazam for another season of Caribbean cruising.

We approached our friendly Building Society man again, asked the same questions and got similar answers. But this time I pushed him on the territorial/international waters bit.

Boy, had we deluded ourselves!

It turned out that if we had strayed into international waters our whole insurance policy would have become IMMEDIATELY INVALID!

Our 'cheap' travel insurance could have turned out to be very expensive indeed.

So this year we've gone to a company that specializes in insuring the needs of cruising sailors - Topsail Insurance - we think we've got it covered.


---

My brother Doug, a keen sailor who lives in Portland, Oregon emailed me this link - R2AK - suggesting that I enter this event.

Intrigued, I opened it, as I hope you do too.

Well Doug, thanks for that, but sadly I'm doing something else that week. Otherwise of course, the $10,000 prize would undoubtedly be mine...


---

You can't teach Australians much about sunshine. Talk to them about it and you'd think they'd invented the stuff.

So when they come up with a range of sunglasses specially designed for sailing, it's worth giving them a close look.

As they say - "Polarized reading sunglasses that float when dropped even in turbulent waters could make life easier for even the most clumsy and shortsighted of sailors".

Previously UK customers of the Australian-manufactured Barz Optics sunglasses would have to place their order overseas but now Barz is offered through Devon-based Yachting Sunnies.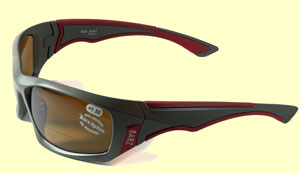 The jewels of the Barz Optics range are the floating models: the Floater and the San Juan, which start from £45.

The wraparound style gives protection against glare, spray and wind.

They are available as full lens bifocal readers and remove the need for a second pair of glasses to read instruments, charts, almanacs, and mobile phone texts.

Diopter magnification is offered at +1.50, +2.00 and +2.50 in a variety of lens and frame colours.


---

Fact: If you fish from a sailboat, sooner or later you'll impale some part of your person on a fish hook - and it's not something you'll forget in a hurry. If the hook's deeply embedded, you're unlikely to be able to remove it on your own – you'll need help.

So these two methods are for removing a hook either from someone else's flesh, or having them get one out of yours. If it's the latter, be brave.

But first - if the hook is attached to a lure, detach it. Similarly if the hook is a double or treble, cut of the points off the other hooks before they too add to your discomfort.
Push-and-Cut Method
If the hook has gone in in such a way that the point is close to the skin, you should consider the 'push and cut' method. First, clean around the point of entry with antiseptic ointment, then....


Push the hook through so that the point and the barb exit the skin;
Cut off the point along with the barb with a pair of pliers;
Withdraw the hook in the direction from whence it came.
The 'Snatch' Method
A disadvantage of the 'Push and Cut' method is that it's quite painful and creates a further wound. A less painful alternative, and the one to use where the hook point has not gone in so far, is the 'snatch method':



Loop a length of line of not less than 20lb breaking strain around the bend of the hook;
Get a firm grip on the line, by wrapping it around your hand;
With your other hand, press the eye of the hook down towards the surface of the skin and back toward the hook's bend, as if trying to back the hook out along the path of entry. This will disengage the barb from the flesh, and align the embedded part for removal;
While pressing on the hook eye, give the line a short, sharp pull parallel to the skin and in line with the hook, to snap the hook back out of the wound.
Always wear some form of eye protection – spectacles or sunglasses at least – when using the snatch method. And whichever method you use, always wash the wound thoroughly, then apply antiseptic ointment and a simple dressing.
Finally, Check that your tetanus shots are up to date, and if not, attend to it at the earliest opportunity.
The foregoing is an extract from my popular eBook Secrets of Sailboat Fishing.


---

Back in Issue #6 of 'The Sailboat Cruiser', I introduced you to this nasty little chap who was making himself extremely unpopular in the West Indies. Since then he's done little to ingratiate himself further with locals or cruisers alike.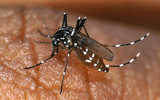 This mosquito - a recent arrival from from Africa, Southeast Asia and India - carries the Chikungunya virus. Get bitten by it, and the arthritis-like symptoms can leave you feeling very poorly indeed, for a period varying from several days to many months.

Precautions against getting bitten include:
Use mosquito nets on all hatches;
Apply Deet insect repellent to all areas of exposed skin;
Apply Permethrin to clothing and footwear.
Overkill? I don't think so. My Deet and Permethrin is already packed for when we arrive in Antigua!


---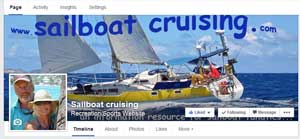 Sailboat-Cruising.com has a Facebook Page!

Clicking the image here will take you right to it, where you can browse through many more posts and articles.

Please take a look, and feel free to make a post - and don't forget to 'Like' us of course...

Thanks!

Visit sailboat-cruising.com's Facebook Page...
---
And finally...
If you know anyone who might be interested in the contents of this newsletter, feel free to email it to them. It's not secret!

And this newsletter can be a two-way thing. If you've read anything you'd like to comment on, or perhaps there's an event you'd like to see announced in a future newsletter, then please let me know.

See you next month!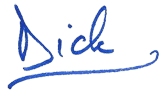 Dick McClary
Go to Sailboat-Cruising.com's Home Page...
---