Hi


The Sailboat Cruiser
The Sailboat Cruiser is the free monthly (OK, monthly-ish) newsletter of sailboat-cruising.com and sets out to bring you the news, views and general musings of, well, me - Dick McClary, a sailboat cruiser and creator/owner of the website.
If you like this newsletter, please feel free to email it to your friends.
If one of your friends did forward this to you and you like what you read, please subscribe by visiting The Sailboat Cruiser
---
Newsletter #54 - January 2020
What's in This Issue:
---

Last month I wrote about the pitfalls of neglecting your boat during the lay-up period. Well, with the prospect of launching 'Alacazam' after 8 months storage ashore in the tropics, I was about to find out if I had properly followed my own advice.

You usually get a clue of what to expect below on opening the main hatch. But all was well there - no mould or mildew anywhere. The house batteries were fully charged thanks to the solar panels and all the 12v electrics worked - excellent!

After several days of hard sweaty graft we were ready for launching. The engine started on the first turn of the key and we motored out to a mooring to continue preparing the boat for our next season of Caribbean cruising.

But where was the mooring? All will become clear as you read on.

---


According to Google, who know everything apparently, the surface area of the earth is 510,100,000km² which means that if it could be covered by a grid of 3m x 3m (10ft x 10ft) squares there would be 56,677,777,777,778 of them - which is rather a lot.

Remarkably, someone with far too much time on his hands has realised that there are sufficient words in the English Dictionary to allocate a unique 3 word code to every single one of them - and what's more has done so!

Well he probably had some help but there's little doubt that the What3Words App is very useful indeed. Providing you've got the app (it's free) installed on your smart phone and you've ticked the box which allows the phone to know its location, it will tell you the 3-word identity of the square you're in.

Imagine you're lost in the middle of the Mohave desert and would very much appreciate someone pitching up with a glass of water. Just text them your 3-word code, tell them to download the app if they haven't already, and stay put until they get there. The app on their phone will navigate them to your 3m x 3m square. You don't need a data connection - What3Words works through a GPS system.

Here in the UK the app is now used by the emergency services - Police, Fire, Ambulance and the Coast Guard. Perhaps we should all have the app on our phones - after all, it's free.

And if you're wondering where we're moored while getting 'Alacazam' ready for sea, you'll find us at icons.allow.bloom. And if you can get here in the next ten minutes a cold beer awaits you!

If you take up this offer you'll notice that I now sport an impressive addition to my facial features. After a spectacular tumble on the dinghy dock I now have a broken nose and a vertical, klingon-like, cut on my forehead that required 7 stitches.

Mary says it makes me better looking - there was always room for substantial improvement there - but I'll spare you the photograph...

---


I'm told that this product has been around for a year or two now, but I've only recently heard about it.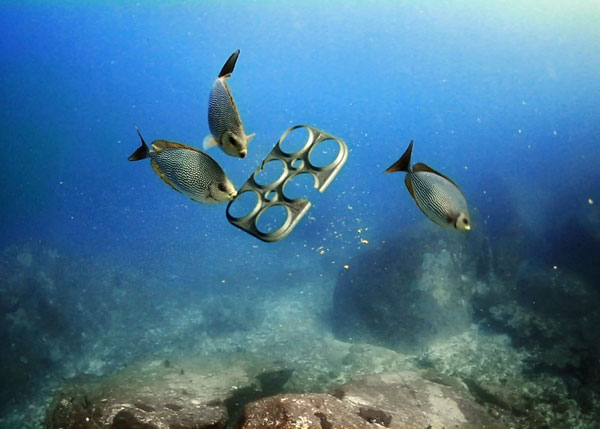 I found out about them at Saltwater Brewery's Edible 6-Pack Rings. If we're really serious about dealing with plastic pollution, then plastic six-pack rings could soon be a thing of the past.

But you may wonder why we need to connect 6 cans together at all?

---


Ever taken a look at our Pinterest Boards? Well, there's a new one now featuring all the issues of 'The Sailboat Cruiser'.

Go on, take a look...

Clicking on each image will take you to that particular issue of 'The Sailboat Cruiser'.

---


I know several cruising skippers that don't have a single paper chart on board, choosing to rely entirely on their electronic charting resources.

I'm not one of them and never will be. Although I have Navionics software on both my chartplotter and my tablet, I always have the relevant paper chart on Alacazam's chart table when underway - and I don't think I'm in a minority.

I suppose the writing's been on the wall for a while, but NOAA (the National Oceanic and Atmospheric Administration) has recently announced plans to phase out the production of all their traditional paper nautical charts over the next five years.

You can read more of what they have to say about in in their published document

Sunsetting Traditional NOAA Paper Charts.

---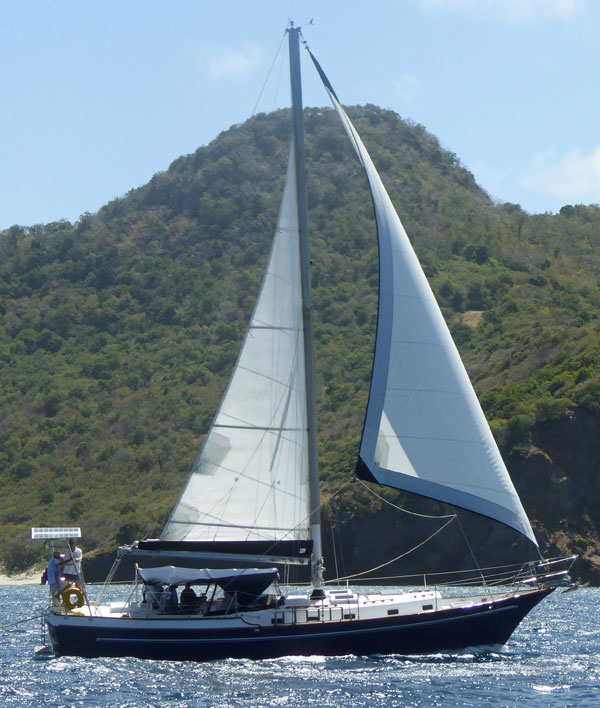 The inner forestay on this attractive cruising boat suggests that she is normally rigged as a cutter but in this pic only the yankee is set. I don't recognize the make or model, so over to you.



Any ideas anyone?

If so, please let me know by clicking here...

---

---

If you're thinking of selling your cruising boat - or know someone who is - remember you can advertise it entirely free of charge on sailboat-cruising.com - which is what the owners of these boats have done...


'Otama Song', an 11m Steel Wylo,
Owner's comments: Professionally built 11.03 metre Round bilge ¾ keel(no rust) steel cutter. 'Otama Song' was launched 1989/90. She's a safe, comfortable passagemaker.

SOLD!




'Tumbledown Wind' a Contest 44',
Owner's comments: 'Tumbledown Wind' is the perfect yacht that can be sailed by a couple in great comfort. She is strongly built to Lloyds hull specifications. An easily handled seagoing yacht capable of crossing oceans swiftly and just as happy making gentle coastal passages. She has been constantly updated by a very experienced husband and wife team who are both members of the Ocean Cruising Club.

'Tumbledown Wind' pics & details...


'Heymede', a Westerly Discus 33
Owner's comments: We have lived on 'Heymede' for 10 years and sailed her from the U.K. to France, Portugal, Gibraltar, Balearic Islands, Canary Islands, The Gambia & crossed the Atlantic to the Caribbean. 'Heymede' is perfect for exploring shallow waters, tidal waters, the Bahamas or the Inter coastal waterway as she sits upright on the bilge keels.
'Endeavour', a Tartan 34.5C,
Owner's comments: After 33 years of Europe, Atlantic and Caribbean cruising we have decided to part with our live-aboard, family heirloom. Our extraordinary seaworthy fiberglass vessel is 100% ready for ocean sailing all over again.

'Endeavour', pics & details...



Want to check out a whole load more?

Then take a look at the full list of monohulls for sale here and multihulls for sale here...


Don't forget...
If you're thinking of looking at a secondhand sailboat, or just want to be aware of what to look for - and when to walk away no matter what - then you really ought to take a look at my eBook 'How to Avoid Buying the Wrong Sailboat'

---

It's always worth taking a look at what visitors to sailboat-cruising.com are getting rid of. Remember that one man's junk is another man's gold!

Among other items this month, we have:
J24 New Cushions;
Airtight Containers;
Musto BR2 Yachting Jacket;
Anchor Chain;
Para Sea Anchor;
New Sails;
White Spinnaker;
Take a look at these and all the other stuff at used cruising gear for sale...

---
---
And finally...
If you know anyone who might be interested in the contents of this newsletter, please forward it to them. It's not secret!

And this newsletter can be a two-way thing. If you've read anything you'd like to comment on, or perhaps there's an event you'd like to see announced in a future newsletter, then please let me know.

See you next month!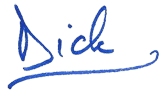 Dick McClary
Go to Sailboat-Cruising.com's Home Page...
---