Hi


The Sailboat Cruiser
The Sailboat Cruiser is the free monthly newsletter of sailboat-cruising.com and sets out to bring you the news, views and general musings of, well, me - Dick McClary, a sailboat cruiser and creator/owner of the website.
If you like this newsletter, please feel free to email it to your friends.
If one of your friends did forward this to you and you like what you read, please subscribe by visiting The Sailboat Cruiser
---
Newsletter #24 - November 2015
What's in This Issue:


A reader's comment on 'First Time Atlantic Crossing' suggested that his wife didn't fully share his enthusiasm for sailing their Aldberg 37 to the Caribbean.

We both agreed that reading Mary's eBook would help her decide one way or the other.

But it wasn't until I received a further comment from him that I understood why she needed some persuasion; they were setting off from Montreal, Quebec - not from Europe.

With the Gulf Stream and the prevailing south-westerlies both conspiring against them working their way down the eastern seaboard of the United States - or the rhumb line course to the Caribbean - it would not be an easy passage.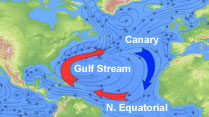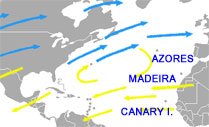 I suggested they should should 'go with the flow' as it were, and head southeast for the Azores, from which they continue along the path of least resistance to the Canary Islands and then be wafted by the northeast trade winds to the Caribbean.

A long way round, but worth considering if you have the time time to do it - and it brings me nicely into the second topic.

---


But back to the Azores, where Mary and I were at the beginning of November - not arriving by sailboat, but via the Portuguese airline TAP.

It was my birthday, one of those big ones with a zero on the end. We always try and do something special on 'those' birthdays, and so it was that we found ourselves in on Sao Miguel, the largest of the Azorean islands.

The Azores are of course, the mid-Atlantic destination of those sailboats returning from the Caribbean to Europe. The vast majority of those cruisers stop off here just long enough to re-provision and sample the delights of 'Peters's Bar' on Faial before setting off for their final destination.

Most transatlantic sailors choose Horta on Faial as their landfall, but others choose Ponta Delgada on Sao Miguel as these examples of cruiser art confirm.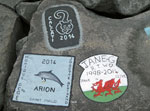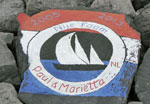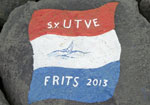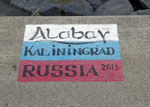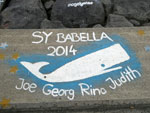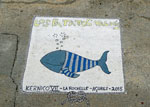 The Azores are an autonomous region of Portugal, and are thus within the Euro zone. The nine islands are in three distinct groups and are spread in a narrow band over 300 miles of the Atlantic Ocean. All are of volcanic origin.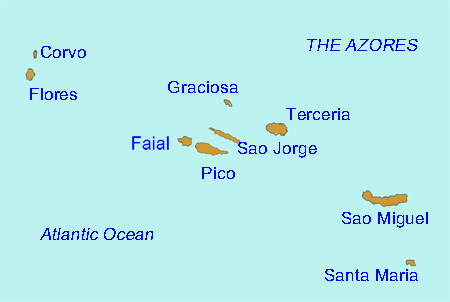 From what we saw of Sao Miguel, these islands deserve more than a passing visit - they should be a cruising destination in their own right. Secluded bays, attractive fishing villages, mountains, lakes, pastures and moorland.

During the cruising season (June to mid-September) the islands are dominated by the Azores High, a large area of high atmospheric pressure that practically guarantees warm sunshine and light winds.

During our November visit though, the Azores High was noticeably absent with grey skies and high winds predominating. I was rather glad I wasn't sailing.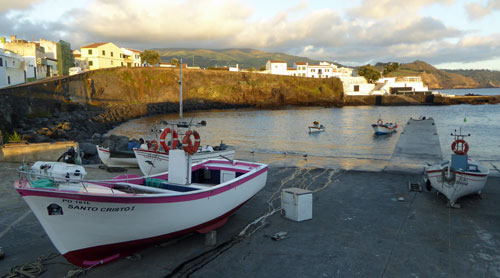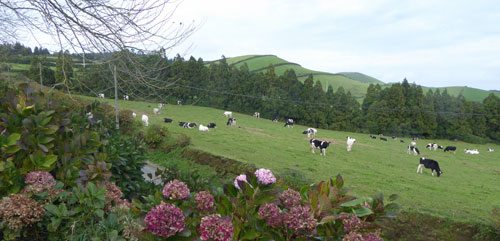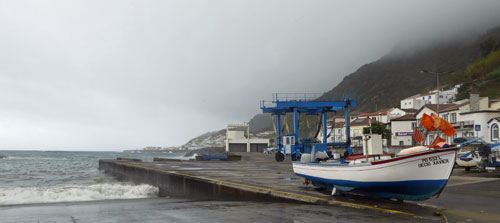 ---


This talk of grey skies and high winds reminds me of a wild night off Cape Trafalgar. I had been waiting in Vilamoura for the easterly Levanter to blow itself out, before continuing my single-handed passage to Gibraltar.

When it did, I set off. Within a few hours the fresh easterly wind had increased considerably.

Snug in the deep cockpit of my heavy-displacement, long-keeled Nicholson 32 'Jalingo 2', I looked forward to a fast passage. A while later, with darkness approaching, the wind now howling and some serious-looking seas building up astern, my thoughts turned to slowing 'Jalingo 2' down.

Head-down in the cockpit locker, searching for the long warp that I kept for such situations, fate chose that moment to try us with a boarding sea.

With the cockpit and one of the lockers now largely full of water, and with little chance of it draining through Jalingo's pathetic 'bathtub-like' cockpit drains before the next one arrived, I was a little apprehensive as to what the immediate future might bring.

Clearly I lived to tell the tale, and arrived safely in Gibraltar, but it remains a memorable experience. Which is why our current boat, 'Alacazam', has no cockpit lockers and two large drainage holes through the transom.

We rely on pockets sewn into the back of the cockpit dodgers (weather cloths in the USA) for small items, and a walk-in bosun's locker below, accessed through the heads, for large ones. Incidentally, if you do have cockpit lockers, it's worth securing the raised lid to the guard rails as the following horror story will demonstrate.

Perhaps any sufferer of claustrophobia should skip the next paragraph.

'Domoi', a Contessa 32, was lying peacefully at anchor in Prickly Bay, Grenada. Bill, her single-handed Canadian skipper, was kneeling in the cockpit locker, fiddling with the compressor which wasn't keeping his Carib beers cold enough - a serious issue which needed fixing.

A powerboat roared passed, Domoi rocked in its wake, the cockpit lid slammed shut, and the latches flipped over and locked.

Bill was now doubled over and trapped in the locker. He was in the dark, airless and oven-like locker for close on half an hour before his desperate shouts for help were heard. Had they not been, the consequences would have been unthinkable - especially for Bill, who was thinking about them rather a lot.

Read more about cockpit lockers....


---


One advantage a long-keel boat like 'Jalingo 2' has over a fin-and-skeg boat like 'Alacazam' is that you can sail over practically anything and get away with it.

On several occasions 'Alacazam's progress has been dramatically slowed by commercial fishing gear caught around the root of the rudder skeg. Usually it's at night or in poor visibility - and it's never any fun.

My usual remedy is to tack or jibe, when - with any luck - the gear will fall off as the boat changes direction. Recently, another skipper told me how he deals with this situation.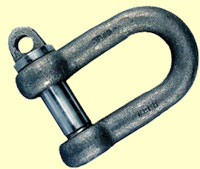 What you need, he said, is a large heavy shackle. Feed a length of line through it and take it to the bow, along with another crew-member. Drop it over the bow, with each of you holding one end of the line. Now walk aft along each side of the boat making sure the shackle in the bight of the line clears the keel and the rudder.

On arrival at the stern, you can now both pull the line in which should bring with it the fishing gear where you can cut it free - with due apologies to the fisherman, who will be less than pleased.

Next time it happens to me - and it will of course - I'll give the shackle trick a go.
---
Or 'Little Things Mean a Lot'...
No, I'm not going all romantic on you - I'm talking about swivels.
Unless you have one or more of these little chaps in your trolling line, it will twist and eventually kink to the point of failure. Swivels allow any line twists to unwind before they can develop to the extent that they weaken your line.
Cheap ones, although they may appear to do the job when twiddled between your fingers, are much less likely to do so when under load. Once they lock solid they're worse than useless, as not only do they allow the dreaded kinks to develop, they form a weak link in your line that wouldn't otherwise be there.
There are two design differences in the internal workings of fishing swivels:
Plain bearings;
Ball bearings;
And they're produced in several configurations, including:
Barrel swivels:
These have a nickel-plated bronze barrel swaged around a pair of brass wire pins. One end of the pin is twisted to form a line attachment eye, and the other has a formed head to locate it within the barrel. This is a low-cost design and we shouldn't expect too much from them in terms of performance.

The metal-to-metal bearing surfaces aren't machined in any way, so friction when under load is high. As a result, when there's any real tension in your line, they won't solve any line twist problems.

They're OK for making connections when line twist is unlikely to be an issue, but you won't find them in my tackle box. Their popularity is entirely due to their cheapness, but my advice would be to spend a little more on the much more efficient crane swivels.

How to tell a barrel swivel from a crane swivel? Easy, just look for the twisted wire eyes. If it has them, it's a barrel swivel - if it doesn't, it isn't.
Crane Swivels:
Sometimes called rolling swivels, these mid-range swivels are a derivation of the barrel swivels but differ from them in their construction.

These have bronze barrels, within which both ends of the wire pins now terminate. The bearing surfaces are larger, friction losses proportionally lower, as a result of which they're both stronger and more efficient than barrel swivels.

They're a little more expensive than barrel swivels, but far better value for money in my view.

Superior versions are available in stainless steel. These are engineered to a high standard, as a result of which they're smaller and stronger than the standard models.

But whichever version you choose, crane swivels are fine for a light-duty trolling line, but less so for offshore use, when one of the two variants described next will be necessary to deal with the power of a hard-charging gamefish.
Ball-bearing swivels:
These high-end swivels are designed to operate effectively, even when under the loads imposed by the fast gamefish of the open ocean.

They're usually manufactured in stainless steel with internal ball bearings, enabling them to turn freely under all loads within their range.

Their high quality engineering and materials makes them expensive, but their superior strength and performance means they're worth it.
Aussie Swivels:
These are the strongest of all swivels, and are ideal for trolling for the largest tuna and gamefish.

Machined from solid brass and with integral eyes and stainless steel ball-bearings, they're exceptionally durable and reliable.

For many more tips such as these, you may want to take a look at my eBook 'Secrets of Sailboat Fishing'
---
Endeavour 40 'Fia'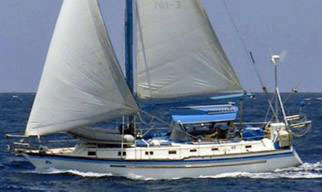 The owner of 'Fia' is desperately keen to sell her before the end of the year and is now willing to consider any offers.

Although it seems she is not in the best of condition, this could be a real opportunity for someone.
---
Peterson 44 'Daq Attack'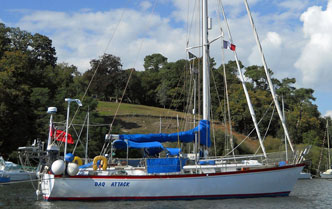 The current owner of 'Daq Attack' tells us she is an attractive, tough, fast, seaworthy centre-cockpit cruiser and is well balanced and comfortable at sea.

'Daq Attack' has already circumnavigated and sailed in most of the world's oceans.
---
Oceanis 473 'Tia Anica'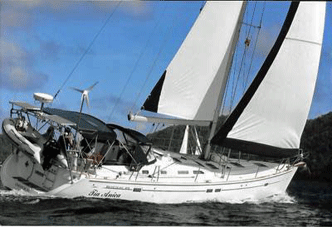 'Tia Anica' was built and is fully equipped for blue water ocean crossing and world cruising.

She's waiting for a new skipper in Grenada, West Indies and is ready to go!
---
Fountaine Pajot Helia 44 Catamaran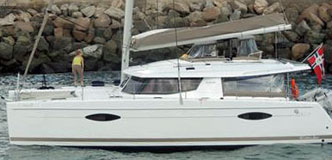 Privately used and in as-new condition, this Oceanique version is very well equipped.

Presently in the Caribbean, but the owners can deliver her anywhere.
---
Heart Interface Combi Inverter/Charger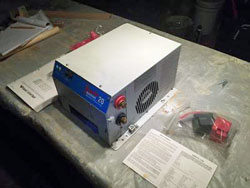 The current owner is almost 100% sure that this has never been used. He bought a house and this was in the garage - and in the original box!

Apparently there isn't a scratch on it and the wiring has never been hooked up, manual is still there and terminal covers are still in the factory plastic wrap.
---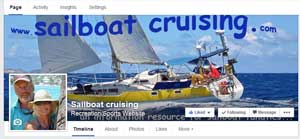 Sailboat-Cruising.com has a Facebook Page!

Clicking the image here will take you right to it, where you can browse through many more posts and articles.

Please take a look, and feel free to make a post - and don't forget to 'Like' us of course...

Thanks!

Visit sailboat-cruising.com's Facebook Page...
---
And finally...
If you know anyone who might be interested in the contents of this newsletter, feel free to email it to them. It's not secret!

And this newsletter can be a two-way thing. If you've read anything you'd like to comment on, or perhaps there's an event you'd like to see announced in a future newsletter, then please let me know.

See you next month!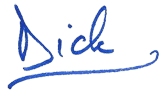 Dick McClary
Go to Sailboat-Cruising.com's Home Page...
---