Hi


The Sailboat Cruiser
The Sailboat Cruiser is the free monthly newsletter of sailboat-cruising.com and sets out to bring you the news, views and general musings of, well, me - Dick McClary, a sailboat cruiser and creator/owner of the website.
If you like this newsletter, please feel free to email it to your friends.
If one of your friends did forward this to you and you like what you read, please subscribe by visiting The Sailboat Cruiser
---
Newsletter #33 - November 2016
What's in This Issue:

Now this isn't going to be an enthralling lead item for anyone who doesn't sail in those waters which is, I guess, most people reading this newsletter.

But it's here because it's an entirely new section on the website - and I've spend hours putting it together. I did so because there's not, to my knowledge, any other online source where all the information is readily available in one location.

I can't claim any artistic creativity for it, it's just been an endeavour of pure, mind-numbing drudgery. The data has been researched from the internet, various publications, my own collection of accumulated business cards and my memory - which is unreliable at the best of times.

And it's far from complete. Over time, as many listings as possible will be enhanced to include a description of services offered by each entity, a live link to their website if they have one, together with a clickable link to their primary email contact.

Anyway, it's a start. It covers the Windward and Leeward Islands together with the Virgin Islands, which seems to be the extent of my cruising area these days.

Please take a look at it at...

Boatyards, Marinas & Yacht Service Providers in the Eastern Caribbean

and let me know if you think it may be of use to anyone other than the crew of Alacazam.


---

A few days after this newsletter arrives in your inbox, Mary and I will be heading across the Atlantic (at 30,000+ feet, not sea-level) to Antigua, where Alacazam awaits our return after seven months of having to fend for herself.

Opening the hatch for the first time is always a tense moment. What will we be greeted by? An infestation of creep-crawlies or the pungent smell of mildew maybe? Let's hope not!

A few seasons ago American pals of ours returned to find their boat had been infested with termites, who had set about devouring their boat from the inside out. Betrayed by small piles of wood dust, these six-legged terrorists had hollowed out the bulkheads such that the skipper was able to poke his finger, ninja-like, straight though it.

His insurers weren't interested in the cost of repairs, and when I checked with mine, they told me I wouldn't have been covered either. Had it been rats though, they said, we'd have been OK. Very strange...


---


As we all know, one of the joys of cruising is meeting up with old friends and making new ones.

Two of our favourite couples are Americans. In some ways they're similar - highly intelligent, erudite, witty and hugely good company. Both couples share the same religion and have had the best education that America can provide - which I understand is adequate for most purposes - and to date have been generous with their red wine.

One couple have a sailboat, the other a trawler yacht. Now, were they Brits, that would be the end of it, with the sailors taking both the moral and the intellectual high ground. But with Americans, that matters not a jot.

What does matter though, is politics.

One couple are staunch Republicans and the other, equally fervent Democrats.

Now I'm a fully paid-up, certified Brit but I do have a foot in both camps. My mother was English and my biological father an American. One half of my family resides in Oregon, the other in the south of England. Incidentally, does that make me a Canadian? I use this hybrid element of my make-up as license to comment on Anglo/American issues. Yeah, right!

In the UK our two main political parties are somewhat blurred at the edges where their policies overlap, and we also have a centre party that shares some of the policies of the other two and takes up any slack. We're pretty laid back about the whole thing, with a general distrust of all politicians whichever party they represent.

In America it seems things are much more black and white - or should I say red and blue. There's no debate, one is good the other bad. Period.

When the six of us are together all is well as long as we stay off politics. When the subject does come up though, from my point of view things get hugely entertaining - if the conversation pales a little at any time I can throw in a political grenade to liven it up. 'Obamacare' usually gets a result...

This year the Trump phenomena will provide further rich opportunities. However, there's a risk that they may just join forces and retaliate, saying together - with a triumphant gleam in their eyes - just one word...

BREXIT!

Oh dear...


---


Earlier I mentioned the apparent dichotomy of sailboat and powerboat owners - and I have a confession to make:

I've bought a powerboat!

There, I've said it.

We've still got Alacazam in the Caribbean of course, but my mooring on the UK's river Tamar is now occupied by 'Eileen', a Hardy 20 motorboat, rather than 'Skylark', a Drascombe Lugger, which I've sold.

'Eileen' is a very modest little craft, but from a practical point of view scores over 'Skylark' in several areas:
She has overnight accommodation for two;
She has a proper sea toilet;
She has an excellent cockpit with a removable awning, which is great for lounging around at anchor and for fishing;
She has a galley;
Her 75hp Evinrude 'Etec' outboard gets us to fishing grounds that would be well beyond the range of 'Skylark'.
Mary tells me that in any conversation with other boat owners, I'm quick to point out that "Of course, we're sailors really...".
But before you all start to unsubscribe to this newsletter, I promise I'll not mention my venture into the dark side again.


---


One of the questions I'm often asked is

"How do I get into the long-distance cruising, liveaboard lifestyle?"

It's a difficult question, with as many answers as there are people asking it.

That very question was left as a comment on the site a few days ago, which I answered by saying "Get a boat, learn to sail it, and take it from there".

Afterwards, I thought that sounded somewhat trite so went back to expand it a little. In the end though, after a number of false starts, I left it as it was.

Well, it already says it all, doesn't it?


---


It's always worth taking a look at what our visitors are getting rid of. Remember one mans junk is another man's gold!

Among other items this month, we have:
A Detroit Diesel Engine;
A Trinka Sailing Dinghy;
A Stainless Steel Gantry;
A Mercury 4hp Outboard Motor;
A set of Stainless Steel Nesting Pots and Pans;
Take a look at them at used cruising gear for sale...


---

If you're thinking of selling your cruising boat - or know someone who is - remember you can advertise it entirely free of charge on sailboat-cruising.com - which is what the owners of these boats have done...
'Iguana', A Jeanneau Sunrise 34*
*'Iguana' comes with a very interesting extra, which might just suit someone wanting a liveaboard livestyle while making a living at the same time...
'Comanche Raider XS', A J70 raceboat;
'Fairwind', a Noray 43 sailboat
'Very Crazy' - a Profil 99 catamaran
'Stingo' - a Maxim 380 Cat 'Stingo'
'Alato' - a Searunner 34 Custom Designed Trimaran


Want to check out a whole load more? Then take a look at the full list secondhand cruising boats for sale...


Don't forget...
If you're thinking of looking at a secondhand sailboat, or just want to be aware of what to look for - and when to walk away no matter what - then you really ought to take a look at Andrew Simpson's eBook Secrets of Buying Secondhand Boats...

It's full of sound advice from an acknowleged expert and could quite literally save you $$$$$thousands!



---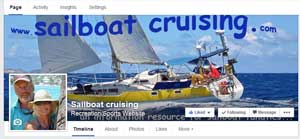 Sailboat-Cruising.com has a Facebook Page!

Clicking the image here will take you right to it, where you can browse through many more posts and articles.

Please take a look, and feel free to make a post - and don't forget to 'Like' us of course...

Thanks!

Visit sailboat-cruising.com's Facebook Page...
---
And finally...
If you know anyone who might be interested in the contents of this newsletter, feel free to email it to them. It's not secret!

And this newsletter can be a two-way thing. If you've read anything you'd like to comment on, or perhaps there's an event you'd like to see announced in a future newsletter, then please let me know.

See you next month!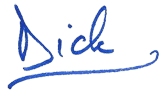 Dick McClary
Go to Sailboat-Cruising.com's Home Page...
---