Hi


The Sailboat Cruiser
The Sailboat Cruiser is the free monthly (OK, monthly-ish) newsletter of sailboat-cruising.com and sets out to bring you the news, views and general musings of, well, me - Dick McClary, a sailboat cruiser and creator/owner of sailboat-cruising.com.
If you like this newsletter, please feel free to email it to your friends.
If one of your friends did forward this to you and you like what you read, please subscribe by visiting The Sailboat Cruiser
---
Newsletter #57 - May 2020
What's in This Issue:
---

I remember saying in the previous newsletter, somewhat naively it seems in retrospect, that Mary and I expected to be flying back to the UK via British Airways at the end of April.

Well, that flight was cancelled, as were the next ones on 2nd May and 3rd June, so now we're booked on their next scheduled flight on 1st July 2020. Meanwhile, we remain hunkered down aboard Alacazam in Prickly Bay, Grenada.

The British government's advice to all its citizens is to get home as soon as possible, but with Grenada's airport closed to scheduled international traffic that remains an aspiration rather than a plan of action.

Having said that, the airport will allow repatriation flights going out, providing the airline complies with special regulations - nobody, but nobody, is allowed to disembark the aircraft which means two flight deck and two cabin crews and no incoming passengers. Clearly this is extremely costly to the airlines and explains British Airways repeated cancellations.

However, the British Foreign Office, through its Consulate in Barbados, is 'considering' a charter repatriation flight to get us stranded Brits home earlier. We've registered our interest as requested, but it all seems a bit vague - we'll see what happens.

Although we have a cradle reserved for Alacazam at Spice Island Marine Boatyard, with the yard still closed we were beginning to accept that we may have to leave her on a mooring for the hurricane season - a prospect that did not fill us with joy and optimism, particularly with the wreck of YOLO (You Only Live Once) clearly visible on the opposite side of the bay.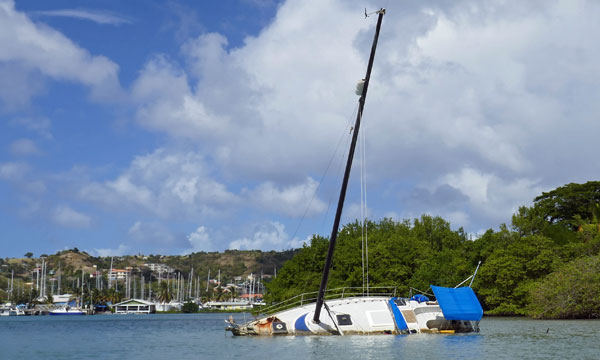 A stark reminder of what can happen when a mooring lets go...
But hey, things are getting better!
Yesterday, Sunday 10th May, the Grenada Government announced that there were just six active cases of Covid-19 remaining, all apparently on the road to recovery. Consequently certain restrictions could be lifted. Although the nation remains in a limited State of Emergency and the night-time curfew is still in place, some of the other restrictions are being eased. Food stores and other essential services can now open during daylight hours 7 days/week and - wait for it - to our great relief boatyards can resume haulout operations. I'm pretty sure I felt Alacazam heave a sigh of relief too!
But otherwise things remain much the same. Life aboard Alacazam is pretty good. With plenty of sun and steady 15 to 20knot trade winds we've got enough power to keep our systems up and running without having to run the engine.
The 'Cruisers Wifi' provides a good internet connection so we can keep in touch with distant friends and family, and allows me to keep sailboat-cruising.com up to date - and to publish this newsletter.
Daily we remind ourselves how much more fortunate we are than many others - those like the most vulnerable people of this wonderful Caribbean Island for which the cruising community has so far raised well over US$5,000 in charitable donations. We can give ourselves a pat on the back for that.

---


One of the things about an enforced lockdown is that it creates plenty of time to do stuff that you might otherwise not. And thinking - I do a lot of that, although Mary accuses me of having dozed off.

Hence it was that I found myself pondering the sailboat design ratios - sad I know, but true.

With the exception of the Ballast Ratio, which is simply [(Ballast/Displacement) x 100], the formulae for the others - Length/Displacement Ratio, Sail Area/Displacement Ratio, Capsize Screening Formula and Ted Brewer's Comfort Ratio - are all fairly complex.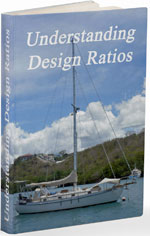 I did some online research and discovered a surprising fact about the manufacturers' quoted figures for these ratios.
They're not always based on the same criteria, particularly those of displacement and sail area inputs into the formulae, so you can't make objective comparisons between the ratios of one boat and another. And as displacement is a component in all of the ratios, it's rather important to get it right.
How much more useful it would be if the input data for each formula was rationalized so that meaningful comparisons could be made. I had to do something about that!
And another thing. The formulae require that the input data is in imperial units - feet, inches, pounds, tons etc. This is fine for Americans but leaves Europeans scratching their heads, as metric units are de riguer for them. I had to do something about that too.
---


Dr Michael Cohen, a practicing neurologist and experienced sailor, likens our boats' electro/mechanical systems to the far more complex systems that enable the human body to function.

Why is it, he asks, that we pay so much attention to the systems aboard our boats but neglect those that serve our minds and bodies?

It's a fascinating analogy, quite original in its concept - I urge you to read it.
---


Most of us have, over the years, gifted more than enough pairs of sunglasses to King Neptune. He seems particularly fond of the fashionable straight arm types which, unrestrained by either ear, slide off particularly easily.

And most of us have learned that a retaining lanyard usually prevents further donations, at least until the rubbery bit where they're connected to the arms lets go, which is what must have happened to my Barz Optics.

One minute they were hanging around my neck, but when I went to lift them to their operational location - gone! I was not a happy bunny...

I checked Mary's identical pair, and sure enough the rubber had stretched and was no longer gripping the arms securely.

I doubt my solution will be taken up by Versace or Gucci - and Mary didn't seem overly impressed either - but this has to be a better way of hanging on to your sunnies:

Find a length (around 2 feet, that's 600mm or so) of 8mm braid-on-braid;
Remove the inner core completely, and ditch it;
Take the outer cover and push it over the ends of the sunglasses' arms;
Then whip it on securely.
Neptune can go buy his own sunnies!

---


At the moment we've got enough petrol (OK, gas) to keep our old Avon Redcrest and 5hp outboard chugging along for a while, but getting more of it may be a problem.




On one of the days when we were permitted ashore, this 'green energy' outfit caught my somewhat envious eye. A lack of petrol/gas wouldn't be a problem for this lightweight craft, driven as it was by an electric outboard powered by a 30w solar panel feeding a 100aH battery.

The owner showed up, turning out to be an American lady of independent spirit rather than one driven by an environmental conscience.

She wasn't going to let an arm injury that prevented her from starting a conventional outboard stop her from getting to and fro twixt boat and shore. No starter cord to pull here - just press a button and you're away!

OK, it's not going to break any speed records and it might struggle against much of an adverse tide, but I thought it - and the American lady - was great!

---


Bit of a longshot this, but if you don't ask...

"I am in Yokosuka, Japan looking for an inexpensive, medium displacement sailboat capable of ocean sailing, although I intend to mostly cruise the fascinating coasts of Japan and some nearby islands. I cannot find anything here other than ugly Yamaha's and a few European spade rudder'd boats.

I want something skeg hung with a pretty shear, just a little traditional. I was wondering if sailboat-cruising.com would float the proposition to your community that for some cruiser with the right boat who wants to sail to Japan and then fly home, I am looking to buy in the $40-75 K price range.

I do not need a seriously fitted out cruiser, nor do I want to pay the tab for a lot of advanced or dated cruising gear. Boats in need of upgrades such as new rigging and sails are acceptable as long as they are fully capable of day-sailing and weekending upon reaching Japan.

I will be here for a minimum of three more years. The details of a contract can be worked out to satisfy both buyer and seller once an interested party makes contact with me.

This is not an offer to pay to have someone deliver a boat to Japan; rather, I am searching for someone who already has the plan or at least the desire to sail their boat this far, sell it, and then fly home."

Contact Andrew at abogen77@gmail.com

---


Many thanks to Eric of Gothenburg, Sweden, who successfully identified last month's Mystery Boat as a Malo 50.

Any idea why she called a 50? She certainly isn't 50' overall - more like 38' to 40' I would say.

But here's this month's Mystery Boat...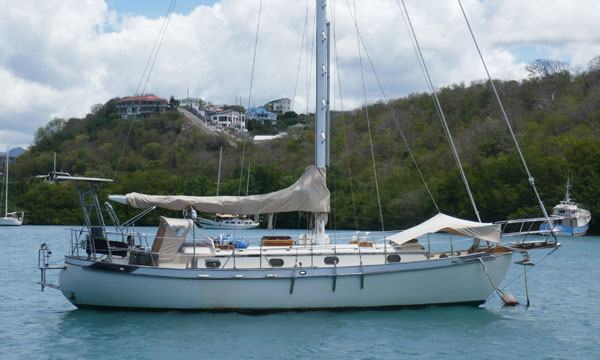 This pretty canoe-sterned cutter in moored close to us in Prickly Bay, her owner having returned temporarily to Canada.



Any ideas anyone?

If so, please let me know by clicking here...

---

---

There's been very little activity from boat sellers or buyers over the last month or so for obvious reasons. But several existing advertisers on Sailboat-cruising.com have dropped their asking prices substantially: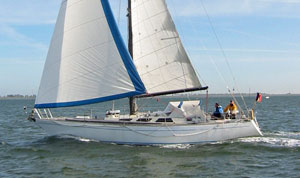 'Fairwind', a Noray 43 reduced from €54,000 to €39,000.
---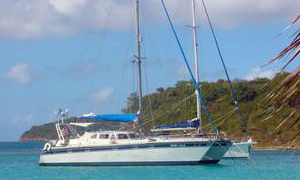 'Mary-Jean', a Sungod 50 Catamaran reduced from $89,000 to $60,000.
---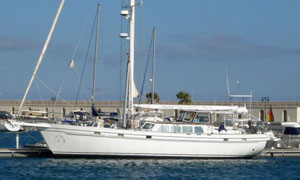 'Hakuna Matata', a 65' Custom Design Cutter, reduced from €420,000 to $325,000.
---
Don't forget...
If you're thinking of looking at a secondhand sailboat, or just want to be aware of what to look for - and when to walk away no matter what - then you really ought to take a look at my eBook 'How to Avoid Buying the Wrong Sailboat'

---

It's always worth taking a look at what visitors to sailboat-cruising.com are getting rid of. Remember that one man's junk is another man's gold!

Among other items this month, we have:
Sails for an Enterprise dinghy;
A pair of Patriot Kayaks;
Lewmar Snatchblock;
Raymarine i50-i60 Speed/depth/wind value pack;
130% Genoa by Hood Sails;
Rudders (Pair) for 2002 Macgregor 26;
Miscellaneous parts for MAN 450 Inline 6 Diesel;
Seabuilt 10" Aluminium Tank Access Plate;
Take a look at these and all the other stuff at used cruising gear for sale...
---
And finally...
If you know anyone who might be interested in the contents of this newsletter, please forward it to them. It's not secret!

And this newsletter can be a two-way thing. If you've read anything you'd like to comment on, or perhaps there's an event you'd like to see announced in a future newsletter, then please let me know.

See you next month!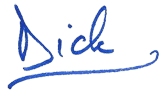 Dick McClary
Go to Sailboat-Cruising.com's Home Page...
---