Hi


The Sailboat Cruiser
The Sailboat Cruiser is the free monthly (OK, monthly-ish) newsletter of sailboat-cruising.com and sets out to bring you the news, views and general musings of, well, me - Dick McClary, a sailboat cruiser and creator/owner of the website.
If you like this newsletter, please feel free to email it to your friends.
If one of your friends did forward this to you and you like what you read, please subscribe by visiting The Sailboat Cruiser
---
Newsletter #47 - November 2018
What's in This Issue:
---


In last month's issue of this newsletter I set out the list of 'Laying-up' tasks that I follow each year, one of which was 'Tie off windcharger and turn off'.

A long-time cruising pal and fellow Ocean Cruising Club member had this to say about that...

"Hi Dick, Just read your interesting newsletter, and feel I must contradict you on what you should do with your wind generator when laying up. In the case of a Rutland you must NEVER stop the blades rotating other than for very short periods. The manufacturers advised me that the generator needs to rotate at all times to expel moisture that would otherwise get to the bearings. A better bet during lay up would be to demount it."

Thanks Simon, that's manufacturers' advice that I've not heard before. I accept that demounting the beast and storing it below decks would be a better option, but it would be a tricky task to carry out. Perhaps the thing to do would be to remove the blades and seal the rest of it from the elements in some way?

I wrote to Primus Wind Power, the manufacturers of my Air Silent X wind turbine for their take on this issue. As yet, I've heard nothing from them. Poor show, Primus.
---



The trusty old Aries self-steering gear adorning Alacazam's transom rules out any chance of fitting dinghy davits, consequently our inflatable tender is secured upside-down on the foredeck when we're on passage. I'm happy with that, sort of.

But when I'm wrestling with an airborne dinghy on the foredeck in a fresh breeze - or transferring the outboard from the taffrail to the dinghy in anything other than a flat calm - I find myself re-thinking things.

On a long, offshore passage where a dinghy + outboard dangling from the transom is not a serious option for any short-handed skipper with an imagination, windvane gear clearly trumps the davits.

But for the sort of cruising Mary and I do these days - mainly day-sailing between the islands of the Eastern Caribbean, perhaps we should think about removing the Aries and installing davits. In these parts there's plenty of wind and sun to allow the windcharger and solar panels to keep the batteries charged and the autohelm doing its thing.

Hmmm, we'll see...
---


Most of the boats listed for sale on our website are of the long-distance, liveaboard cruiser type. Up to now we've put links to these ads on our Facebook Page.

But you'll find them there no more - they're now on our new Facebook page Liveaboard Sailboats for Sale.

Take a look - and 'Like' it of course!
---


There's only one way to sign up to the new Pinterest Communities, and that's by invitation.

And guess what? Here's yours!

By getting in on the ground floor I've managed to secure the five broad topics listed below that I think will be of most interest to you.

Please get involved in one or more of the topics that interest you by:
Making a point that you feel strongly about;
Offering advice and assistance;
Asking for advice and assistance;
Or pretty much any other topic-related issue.
Pics are welcome and, of course, membership is free!

1. The Sailing Community - Join here!

2. The Sailboat Community - Join here!

3. The Sailboat Fishing Community - Join here!

4. The Sailboat Selling & Buying Community - Join here!

5. The Sailboat Chartering Community - Join here!

Come aboard and get the discussions going!
---



On Alacazam we like to keep things simple, practical and robust. Which is why - as I may have mentioned before - we favour a slab reefing and lazy jack system for the mainsail rather than any in-mast or in-boom furling/reefing system.

The initial version of our system was the standard one, where the reefing cringle on the luff of the sail is pulled over a hook fixed to the gooseneck - a task which is not always as simple as it sounds.

What happens next is that you haul on the halyard and the sail falls off the hook. Wonderful fun...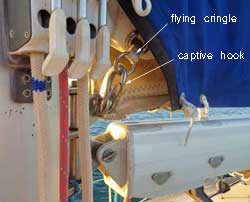 But there is a way to avoid this - fit a 'flying' cringle.
This comprises two stainless welded rings attached to each other by a short webbing strop made up through the cringle.
The rings are larger than the cringle so they can't pull through.
It's now much easier to slip the appropriate ring over the hook than pilling the cringle over it.
But it's even easier for it to fall off, which is why you need the captive hook with a spring-loaded latch which prevents it from doing so.
This simple, inexpensive modification makes reefing the mainsail quicker, easier and safer.
---

We got a great response to last month's mystery boat 'Elfin Lady'...

"It's ours!" said Phil and Sarah from West Cornwall, "She's a Nicholson 476 Bluewater.

Thank you both, and for the kind words you said about sailboat-cruising.com.

'Elfin Lady' now tops the list at Cruising Yachts from 45 to 50 Feet Long Overall

But let's see how you get on with this one: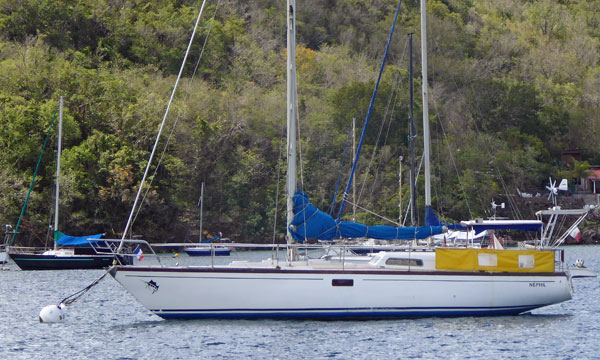 This pretty flush-decked sloop, 'Nephil', was spotted in Grande Anse D'Arlet, Martinique a couple of years ago.

Any ideas anyone?

If so, please let me know by clicking here...
---

It's always worth taking a look at what visitors to sailboat-cruising.com are getting rid of. Remember that one man's junk is another man's gold!

Among other items this month, we have:
EPIRB 406;
Harken Bosun's Chair;
Perko Switch;
Foam-Filled Seat Backs;
Two Nicro Solar Vents;
New Jabsco Pump;
Two Auto-Inflate Life Jackets;
Marine Toilet;
35lb CQR Anchor;
Two Large Taylormade Fenders;
13lb Anchor with 8ft Chain;
Anchor Location Float with Line and Shackle;
Garmin GPS Map 76;
Barient #27 Self-Tailing Winch;
Take a look at this and all the other stuff at used cruising gear for sale...

---

If you're thinking of selling your cruising boat - or know someone who is - remember you can advertise it entirely free of charge on sailboat-cruising.com - which is what the owners of these boats have done...

'Second Wind', a Caliber 33;

'Counts Quarters', a Hunter 46;

'Cerulean', a C&C 44 Performance Cruiser;

'Maid Jacqueline', a Hillyard Classic Cutter;

'Wind Spirit', a Newport 30;

Want to check out a whole load more?

Then take a look at the full list of monohulls for sale here and multihulls for sale here...


Don't forget...
If you're thinking of looking at a secondhand sailboat, or just want to be aware of what to look for - and when to walk away no matter what - then you really ought to take a look at Andrew Simpson's eBook Secrets of Buying Secondhand Boats...

It's full of sound advice from an acknowleged expert and could quite literally save you $$$$$thousands!

---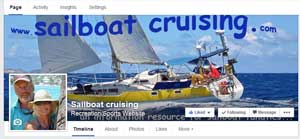 Sailboat-Cruising.com has a Facebook Page!

Clicking the image here will take you right to it, where you can browse through many more posts and articles.

Please take a look, and feel free to make a post - and don't forget to 'Like' us of course...

Thanks!

Visit sailboat-cruising.com's Facebook Page...
---
And finally...
If you know anyone who might be interested in the contents of this newsletter, please forward it to them. It's not secret!

And this newsletter can be a two-way thing. If you've read anything you'd like to comment on, or perhaps there's an event you'd like to see announced in a future newsletter, then please let me know.

See you next month!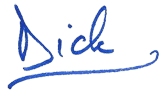 Dick McClary
Go to Sailboat-Cruising.com's Home Page...
---