Hi


The Sailboat Cruiser
The Sailboat Cruiser is the free monthly (OK, monthly-ish) newsletter of sailboat-cruising.com and sets out to bring you the news, views and general musings of, well, me - Dick McClary, a sailboat cruiser and creator/owner of the website.
If you like this newsletter, please feel free to email it to your friends.
If one of your friends did forward this to you and you like what you read, please subscribe by visiting The Sailboat Cruiser
---
Newsletter #46 - October 2018
What's in This Issue:
---


Following last month's article, in which I confessed to stopping my boat's prop spinning when under sail by putting the gear astern, I was advised by a reader (David) that this is not always a wise thing to do...

David has a Colvic UFO 31 fitted with a Yanmar 2GM20F and SD20 saildrive unit with a fixed prop, and has been told by Yanmar that he should leave the engine in neutral and let the prop rotate unless he fits a folding prop or a shaft brake.

Yanmar have explained the reasons for this recommendation in their 'Technical Bulletin'.

As David says, if prevent your shaft from rotating by putting the gearbox 'astern' you risk causing damage and invalidating your engine manufacturer's warranty.

So be warned - check what your engine manufacturer has to say about it!
---



It's that time of the year again:
If your boat's in the Caribbean you'll be hoping that it will be safe from a late hurricane and that creepy crawlies haven't taken up residence aboard in your absence;
If it's in Europe or North America you be thinking about preparing her for the onslaught of the coming winter.
I'm guessing there's more of you in the second group than in the first, so the following is for you...
There's quite a lot involved if you want to lay your boat up properly - it's best you have a list. Here's mine:
Accessories
Clean, deflate and bag dinghy;
Lubricate locks;
Remove all batteries from torches etc;
Remove BBQ from taff rail;
Remove Danbuoy and lifebuoy;
Remove Life Sling;
Wash insect screens and nets.
Domestics
Clean watermaker filters;
Flush toilet with fresh water;
Pickle watermaker;
Turn off gas at bottle.
Electrics
Fit cockpit instrument covers;
Turn off isolators.
Fabrics and interior
Clean and close curtains;
Clean and dry bilge;
Clean underside main hatch;
Clean upholstery.
Hull and deck
Check condition of anodes;
Clean stainless steel;
Deck/Hull clean;
Fit deck hatch covers;
Remove thru-hulls, install insect mesh;
Remove tiller;
Wash anchor, chain and locker.
Mechanical
Clean and grease prop;
Clean water injection elbow;
Drain and disconnect exhaust box;
Engine oil/filter change;
Grease shaft seal;
Service outboard motor;
Lubricate seacocks;
Tie off windcharger and turn off.
Sails & Canvas
Remove and wash bimini;
Remove and wash dodgers (weathercloths);
Remove and wash sailcovers;
Remove and wash sprayhood;
Remove/bag sails.
Spars and Rigging
Remove jackstays;
Remove mainsheet, vang, runners etc;
Secure boom on deck;
Tie out halyards.
Tanks
Drain and dry water tanks;
Fill fuel tank, anti-bug.
For more on laying-up, take a look at Hauling Out and Laying-Up Ashore.
---


Dennison Berwick, a name that has graced this newsletter before, has put together a series of checklists for maintaining and laying-up each of the following engine configurations:
Indirect Cooled Engine ("freshwater cooled") where NO danger of freezing;
Indirect Cooled Engine where danger of FREEZING;
Direct Cooled engine where NO danger of freezing;
Direct Cooled Engine where danger of FREEZING;
Saildrives.
Furthermore, in a generous gesture beneficial to us all he's made them available as free downloads - you can get them by clicking 'Free Illustrated Downloads'.

Thanks Dennison!
---


Now back to all of you Caribbean Cruisers...

As far as I'm aware there's no simple, searchable, downloadable directory of Yacht Services and Facilities for sailors cruising throughout the Caribbean Island chain - until now!

This series of ebooks sets off, somewhat incongruously, with Volume 3 - Antigua. Inside are the contact details of well over 100 Antigua based companies and sole traders who can provide at least one of the following services: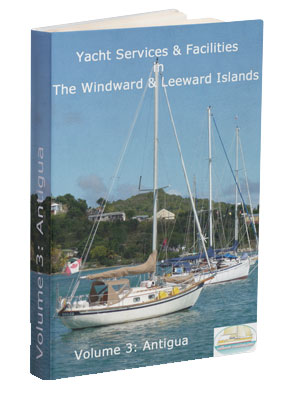 Boatyards & Marinas;
Chandleries & Fishing Gear Suppliers;
Diesel Mechanics;
Dinghy Repair & Liferaft Services;
Dive Centres & Services;
Electrical & Electronic Services;
Gas Bottle Refills;
Hull Painting and Brightwork Specialists;
Hull Repair & Gelcoat Specialists;
Laundries for Cruisers;
Outboard Motor Service and Repair;
Refrigeration and Air Conditioning Engineers;
Rigging Services;
Sailmakers, Canvaswork & Upholstery;
Shipwrights & Carpenters;
Watermaker Services;
Welding & Stainless Steel Fabrication;
Yacht Management & Guardianage;
Yacht Surveyors.


Download it now to your PC, laptop, tablet or smartphone - it's in PDF format so no e-reader is required.
---


Not so much a trick, more an effective way of releasing your boat from the clutches of commercial fishing gear.

Of course if you've got a long keeler, which can skate over most pot buoys and assorted fishing gear with impunity, you'll be feeling pretty smug at this point. But for the rest of us, sooner or later we'll end up with a line around the keel, the rudder or - worst of all - around the prop.

On several occasions 'Alacazam's progress has been dramatically slowed or brought to a halt by commercial fishing gear caught around the root of the rudder skeg. Usually it's at night or in poor visibility - and it's never any fun.

My usual remedy is to tack or jibe, when - with any luck - the gear will fall off as the boat changes direction. Recently, another skipper told me how he deals with this situation.

What you need, he said, is a large heavy shackle. Feed a length of line through it and take it to the bow, along with another crew-member. Drop it over the bow, with each of you holding one end of the line. Now walk aft along each side of the boat making sure the shackle in the bight of the line clears the keel and the rudder.

On arrival at the stern, you can now both pull the line in which should bring with it the fishing gear where you can cut it free - with due apologies to the fisherman, who will be less than pleased.

If the fishing gear has been wound around the prop, bring it aboard on both the port and starboard sides and cut yourself free on both sides. Now you may - repeat may - by alternatively pulling on each end of it, persuade it to unwind itself.

Next time it happens to me - and it will of course - I'll be giving the shackle trick a go.
---

Several of you suggested that last month's mystery boat 'Cristina R' was a Bowman 57.

A couple of minutes searching for pics on the internet of Bowman 57s proved that you were absolutely right!

Thanks to all of you. 'Cristina R' now tops the list at Cruising Sailboats over 55ft LOA.

But let's see how you get on with this one: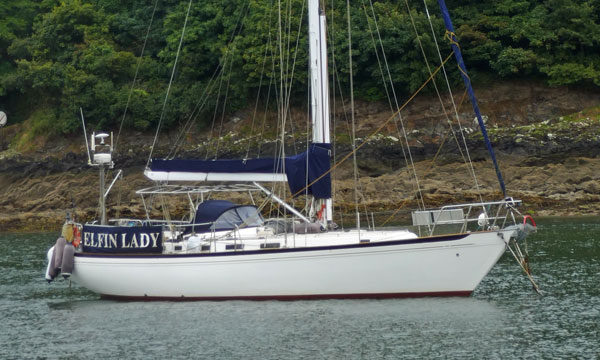 Any ideas anyone?
If so, please let me know by clicking here...
---

It's always worth taking a look at what visitors to sailboat-cruising.com are getting rid of. Remember that one man's junk is another man's gold!

Among other items this month, we have:
A pair of new and unused sailing shoes;
A full set of chart packs for the Caribbean;
Two 0.75oz Spinnakers;
A Bilge Licker(!);
A Sailor 250 Fleet Broadband System;
A Behind-the-Mast Mainsail Furling System;
A new (still in the box) Cape Horn Self-Steering Wind Vane Gear;
Take a look at this and all the other stuff at used cruising gear for sale...

---

If you're thinking of selling your cruising boat - or know someone who is - remember you can advertise it entirely free of charge on sailboat-cruising.com - which is what the owners of these boats have done...

'Celtic Cat', a Gemini 3200 Catamaran

'Nauti Dog', a Lagoon 421 Catamaran

'Chapter Two' an Island Packet 420

'Ariadne', a Nicholson 31 for sale

Want to check out a whole load more?

Then take a look at the full list of monohulls for sale here and multihulls for sale here...


Don't forget...
If you're thinking of looking at a secondhand sailboat, or just want to be aware of what to look for - and when to walk away no matter what - then you really ought to take a look at Andrew Simpson's eBook Secrets of Buying Secondhand Boats...

It's full of sound advice from an acknowleged expert and could quite literally save you $$$$$thousands!

---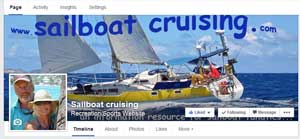 Sailboat-Cruising.com has a Facebook Page!

Clicking the image here will take you right to it, where you can browse through many more posts and articles.

Please take a look, and feel free to make a post - and don't forget to 'Like' us of course...

Thanks!

Visit sailboat-cruising.com's Facebook Page...
---
And finally...
If you know anyone who might be interested in the contents of this newsletter, please forward it to them. It's not secret!

And this newsletter can be a two-way thing. If you've read anything you'd like to comment on, or perhaps there's an event you'd like to see announced in a future newsletter, then please let me know.

See you next month!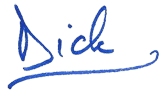 Dick McClary
Go to Sailboat-Cruising.com's Home Page...
---