Hi


The Sailboat Cruiser
The Sailboat Cruiser is the free monthly newsletter of sailboat-cruising.com and sets out to bring you the news, views and general musings of, well, me - Dick McClary, a sailboat cruiser and creator/owner of the website.
If you like this newsletter, please feel free to email it to your friends.
If one of your friends did forward this to you and you like what you read, please subscribe by visiting The Sailboat Cruiser
---
Newsletter #31 - September 2016
What's in This Issue:


Rule 5 of the COLREGS (International Regulations for Preventing Collisions at Sea) tells us
"Every vessel shall at all times maintain a proper look-out by sight and hearing as well as by all available means appropriate in the prevailing circumstances and conditions so as to make a full appraisal of the situation and of the risk of collision."
No sensible skipper would argue against that, but I do know of a few cruising sailors who make no attempt to comply with the rule, just turning in at sundown and relying on the statistical improbability of being run down. Our sailboats are minuscule in comparison to some of the behemoths that roam our oceans - they wouldn't even feel the bump.
Those of you that have read Mary's ebook First time Atlantic Crossing will know that our preferred Watch Keeping Rota is this one, the arrows marking noon and midnight...


In this system the night watch is split into three 4 hour periods, which means that one person does two night watches one day and a single night watch the following day. Each crew member has a 6 hour off-watch period during the day.

Whilst this suits us, the comparatively long night watches won't suit everyone. There are a number of other rota systems for both two and three man crews - and you can read about them here...


---


We all know how to deal with a riding turn on a cockpit winch - it's in every sailing textbook. You just take a separate length of line, attach it with a rolling hitch to the jammed sheet a few feet ahead of the winch and take the tail of it to another winch further aft or on the opposite side of the cockpit. This takes the load off the jammed winch and allows the riding turn to be sorted out.

A few weeks ago Mary and I were crewing for a pal and his wife on their UFO 31 in a local regatta. Having successfully rounded the leeward mark we were sheeting the genoa in hard. We got a riding turn.

No great problem, we thought as we applied the remedy outlined above.

What the text books don't tell you is what to do when you get another riding turn on the second winch, the next mark is fast approaching, someone is screaming STARBOARD! at you and you've run out of available winches.

I blamed it all on the skipper...


---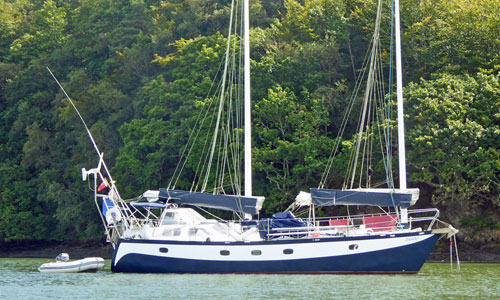 We spotted this junk-rigged sailboat at 'Dandy Hole', a glorious sheltered anchorage on a bend in Cornwall's River Lynher River.

At first I thought it might be a Freedom 40 but soon decided it wasn't. Intrigued, I googled the name Ti-Gitu and got her identified immediately. She's a one-off multi-chine steel boat designed and built by Paul Fay for long-distance cruising.

Paul has a number of other 32ft to 44ft steel-hulled designs to his credit, all steel hulls for long-distance cruising and you can see them - along with a lot of other interesting stuff - on his website at Fay Marine.


---


Calstock Boatyard on the Cornish side of the River Tamar is something of a hidden gem, offering great value for boatowners. I'm not connected with it in anyway but I do admire the approach the new managers Chris and Julia are taking towards boat owners and the local community. As Chris says,
"We are not a full service, high end marina - but we are are a friendly place run by sailors for sailors, where you can melt yourself under layers of epoxy and polyurethane paint if you so wish."
Chris and Julia, circumnavigators themselves, have recently purchased Pete Goss's famous lugger Spirit of Mystery - that's the blue-hulled beauty in the pic above - and she's not as old as she looks...


---


A paravane is a plastic device that works like an inverted wing, diving deeper as boat speed increases and dragging your lure down to a greater depth than it would otherwise achieve.

They're attached between the main line and the leader, where your trolling sinker would otherwise be.

On some models, like the one shown here, there's a choice of attachment positions, the furthest aft producing the steepest diving angle and vice versa.

Similarly, there's a choice of attachment points on the trailing edge, which can be used to pull the lure off to port or starboard - very useful to get some separation when trolling two lines.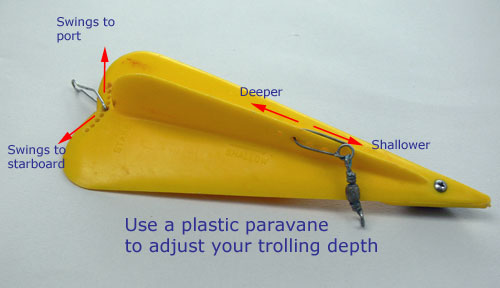 The leader (to which the lure is attached) should be about 20 feet long to prevent the turbulence created by the paravane from spooking the fish.
Most paravane designs are ballasted by a moulded lead weight attached to the forward end. You can see the attachment screw in this pic.
Paravanes capsize when a fish strikes the lure, converting the 'dive' effect to 'climb', which brings the fish to the surface where you''ll see it splashing about astern.
They're at their best when trolling small lures at moderate speeds.
The smaller 50g versions are best for trolling light lures at around 2knots or so, while the larger 150g versions work well at up to 5knots or so and will get your lure down deeper.
But they have their limitations; tow them too quickly and they'll become unstable and capsize. Similarly, the drag of too large a lure will immediately cause them to trip. More sailboat fishing tips like this can be discovered in my ebook Secrets of Sailboat Fishing...


---


Quite a few visitors to sailboat-cruising.com have said they's like to submit an article for publication on the website. I'm fully in favour of that and have now made it really easy for anyone so inclined to do so.

Here's how to submit your Sailing Stories & Articles... So to quote the late, great Eddy Cochran, "C'mon Everybody" - get writing!


---


It's always worth taking a look at what our visitors are getting rid of. Remember one mans junk is another man's gold!

Among other items this month, we have:
a Hasler Windvane Self-Steering Gear;
a Harken Mk3 Furling Gear;
a Plastimo Barometer;
a Monitor Windvane Self-Steering Gear.
Take a look at them by clicking here...


---

If you're thinking of selling your cruising boat - or know someone who is - remember you can advertise it entirely free of charge on sailboat-cruising.com - which is what the owners of this boat did... Want to check out a whole load more? Then take a look at the full list secondhand cruising boats for sale...


Don't forget...
If you're thinking of looking at a secondhand sailboat, or just want to be aware of what to look for - and when to walk away no matter what - then you really ought to take a look at Andrew Simpson's eBook Secrets of Buying Secondhand Boats...

It's full of sound advice from an acknowleged expert and could quite literally save you $$$$$thousands!



---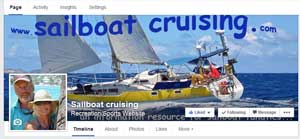 Sailboat-Cruising.com has a Facebook Page!

Clicking the image here will take you right to it, where you can browse through many more posts and articles.

Please take a look, and feel free to make a post - and don't forget to 'Like' us of course...

Thanks!

Visit sailboat-cruising.com's Facebook Page...
---
And finally...
If you know anyone who might be interested in the contents of this newsletter, feel free to email it to them. It's not secret!

And this newsletter can be a two-way thing. If you've read anything you'd like to comment on, or perhaps there's an event you'd like to see announced in a future newsletter, then please let me know.

See you next month!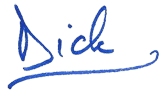 Dick McClary
Go to Sailboat-Cruising.com's Home Page...
---