The Boat Buyers' Bundle
Our 'Boat Buyer's Bundle' is a Special eBook Offer for you because you've shown an interest in one or more of the used sailboats advertised by their owners, indicating that you may be a potential buyer - in which case we'd like to help.
Our eBooks for Potential Boat Buyers...
These eBooks will help you make the right choice when buying a used sailboat.
Paying too much for the right boat would be extravagant, but buying the wrong boat at any price would be a disaster.
Follow the advice and information in these eBooks and you're unlikely to suffer any such disappointments. Are you sure you can afford not to buy them?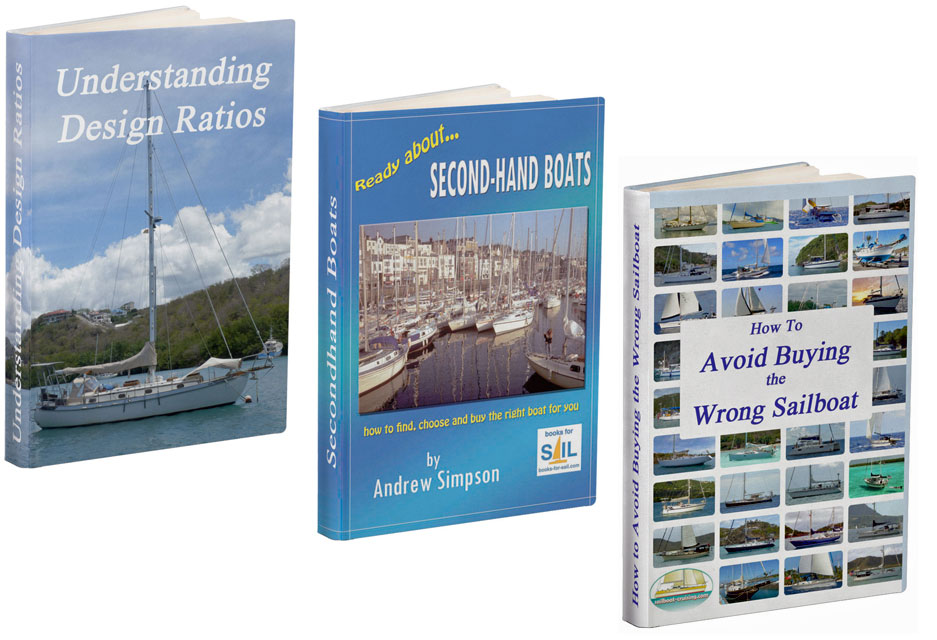 Bought individually, these 3 eBooks would cost you a total of $19.97 (still great value by the way), but bought together you can save 35%!
Special Bundle Price just $12.99!
More information about each of these 3 eBooks...
Our usual guarantee applies - if you're not delighted with your purchase, let me know and I'll refund you in full. And that's a promise!
Dick McClary, Owner & Creator of Sailboat-Cruising.com
Sep 29, 23 05:38 PM

Sailing characteristics and performance predictions, pics, specifications, dimensions and those all-important design ratios for the Hanse 400 sailboat...

Sep 29, 23 03:17 AM

Interested in the Gulf 32 sailboat? Here are the pics, specs and performance predictions you're looking for...

Sep 28, 23 04:04 PM

Sailing characteristics and performance predictions, pics, specifications, dimensions and those all-important design ratios for the Fuji 35 sailboat
---