Hi


The Sailboat Cruiser
The Sailboat Cruiser is the free monthly (OK, monthly-ish) newsletter of sailboat-cruising.com and sets out to bring you the news, views and general musings of, well, me - Dick McClary, a sailboat cruiser and creator/owner of the website.
If you like this newsletter, please feel free to email it to your friends.
If one of your friends did forward this to you and you like what you read, please subscribe by visiting The Sailboat Cruiser
---
Newsletter #45 - September 2018
What's in This Issue:
---


When you buy a used boat there'll always be things you want to change, as the previous owner will have set the boat up for his or her specific requirements which may well be quite different to yours.

And so it was with 'Mehalah', a Stevens Custom 47 recently purchased by our pals John and Gill, who plan to set off from Plymouth next year on a circumnavigation.

Clearly 'Mehalah', after a few modifications, will be ideal for that purpose - after all she had been around before.

But under Mehalah's previous ownership she had been marina-based much of the time, hooked up to shoreside electricity and water supplies. In her current guise as a sail training boat, she lacks some of the accessories you'd expect to find on an ocean cruising boat - notably solar panels and/or a windcharger, windvane self-steering and a watermaker.

Another issue was that 'Mehalah' boasted the convenience of two electric push-button operated, freshwater-flush toilets.

She has a built-in generator so the power usage wasn't much of an issue, and having had the delightful experience of dealing with more than one blocked toilet, I can see the benefit of a macerator pump. But freshwater flushing? I don't think so.

On a cruising sailboat - even one with a high-output watermaker - freshwater is far too precious a commodity to flush down the toilet.

I'm betting that high up on John's (chief engineer, Gill's the skipper) to-do list will be "Convert at least one of the toilets to seawater flushing".

But for my money you just can't beat the simplicity of a manually operated sea-toilet - and a spares kit of course.
---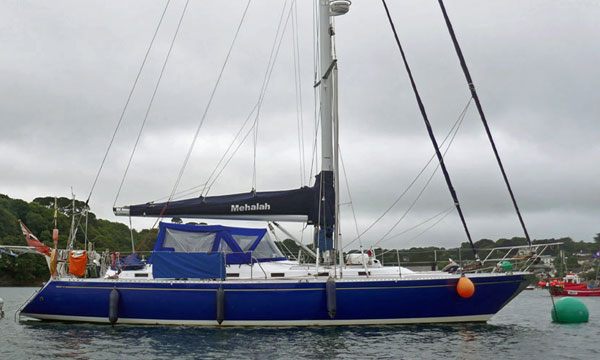 There's been a great deal written about whether you should leave your boat's propeller freewheeling when under sail, or to prevent it from doing so.

I'm all for stopping it
because I don't like the rumbling noise from the propshaft if it's allowed to rotate and
because my folding prop won't fold if it continues to spin.
Stopping it is easy, just turn off the motor and move the gear lever to astern.
But as I recently discovered during Mehalah's delivery trip from North Wales to Cornwall, this doesn't work if you've got a hydraulic gearbox. The prop will continue to rotate wherever you leave the gear lever.
Apparently, you need a shaft brake to stop the prop rotating if you have a hydraulic gearbox. Without a shaft brake, a folding or feathering prop just won't do what it's supposed to.
But why would you want a hydraulic gearbox on a sailboat in the first place?
The only 'benefits' that I'm aware of are:
you can locate the gearbox some distance from the engine, and
the gearbox can deliver the same power in astern as ahead.
Perhaps I'm missing something, but are there any compelling reasons for a hydraulic gearbox on a sailboat?
And if anyone has any other solutions for stopping the prop turning with a hydraulic gearbox, please let me know and I'll pass them on to John and Gill.
---


A word of advice...

If you're thinking about spending $4.99 on downloading Mary's ebook First Time Atlantic Crossing

DON'T DO IT YET!

First take a look at my article about Assessing the Daily Current Draw and, if you're interested in finding out where all your precious amps are going to, click on the link to my Daily Current Draw Calculator.

Download it for $4.99 and you'll get Mary's ebook for free.

Don't tell Mary though.
---


There are loads of useful apps for nautical applications available these days. For example, you can find them for:
electronic charts;
wind forecasting;
departure planning;
tidal calculations.
But I've recently found one that combines all of these functions into one extremely useful fully-integrated passage planning programme. It's called Savvy-Navvy and I would urge you to take a look at it.
Created by round-the-world sailor and ex-Google employee Jelte Liebrand, I found it absolutely intriguing.
I'll certainly be using it next season.
---

I've had to give up on 'Mr Curly', last month's mystery boat. It beat everyone, including me!

However, here's something completely different...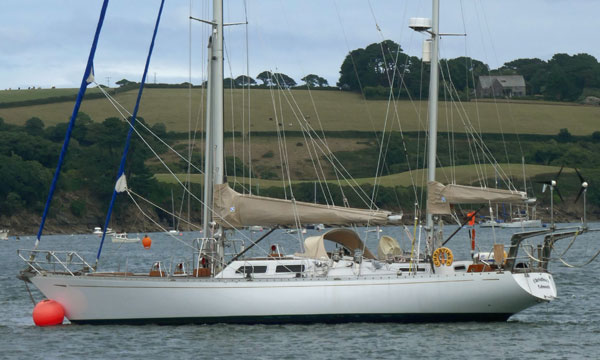 She's Christina R, an attractive staysail ketch that I snapped a couple of weeks ago on the Helford River in Cornwall, England.

Any ideas anyone?
---

It's always worth taking a look at what visitors to sailboat-cruising.com are getting rid of. Remember that one man's junk is another man's gold!

Among other items this month, we have:
A full set of chart packs for the Caribbean;
Two 0.75oz Spinnakers;
A Bilge Licker(!);
A Sailor 250 Fleet Broadband System;
A Behind-the-Mast Mainsail Furling System;
A new (still in the box) Cape Horn Self-Steering Wind Vane Gear;
Take a look at this and all the other stuff at used cruising gear for sale...

---

If you're thinking of selling your cruising boat - or know someone who is - remember you can advertise it entirely free of charge on sailboat-cruising.com - which is what the owners of these boats have done...

'Four Points', a Hunter 27.2

'La Aventura' (Jimmy Cornell's famous world cruiser)

A Viking 28

A Kings Cruiser 33

A Tucker Charybdis Mk II

'Papa' a Nantucket Island 38

'Querencia', an Endeavour 37

'Sweet Sensation', a Hughes 40

'Aeolia', an Allied Yachts 32' Seawind Mk II Ketch

Want to check out a whole load more?

Then take a look at the full list of monohulls for sale here and multihulls for sale here...


Don't forget...
If you're thinking of looking at a secondhand sailboat, or just want to be aware of what to look for - and when to walk away no matter what - then you really ought to take a look at Andrew Simpson's eBook Secrets of Buying Secondhand Boats...

It's full of sound advice from an acknowleged expert and could quite literally save you $$$$$thousands!

---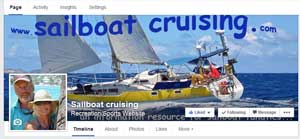 Sailboat-Cruising.com has a Facebook Page!

Clicking the image here will take you right to it, where you can browse through many more posts and articles.

Please take a look, and feel free to make a post - and don't forget to 'Like' us of course...

Thanks!

Visit sailboat-cruising.com's Facebook Page...
---
And finally...
If you know anyone who might be interested in the contents of this newsletter, please forward it to them. It's not secret!

And this newsletter can be a two-way thing. If you've read anything you'd like to comment on, or perhaps there's an event you'd like to see announced in a future newsletter, then please let me know.

See you next month!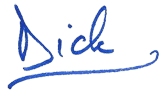 Dick McClary
Go to Sailboat-Cruising.com's Home Page...
---