How to Contact the Owner
We don't publish the owner's contact details openly on the website - if we did, their email address would be freely available to automated spammers and other timewasters - and we would be in breach of our own Privacy Policy.
To protect the owner we send you the information in a private email.
We ask for a voluntary payment of just $4.99; not enough to deter interested parties like yourself from making contact but sufficient to keep all others at bay - and of course it represents a valuable contribution towards keeping Sailboat-Cruising.com afloat.
It also gets you a free gift...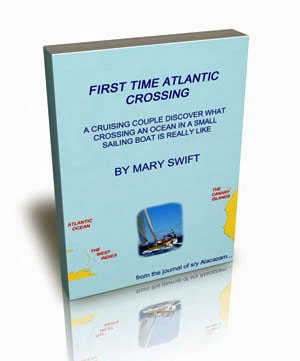 Please click on the button below and we'll email you the sellers contact details, together with a complementary copy of Mary Swift's eBook 'First Time Atlantic Crossing' which retails on this site for $4.99.
Important! Be sure to tell us which boat you're interested in by typing its name or model (the ad page headline will be just fine) in the box below, before clicking the 'Pay Now' button...
If you don't wish to make a voluntary payment or to receive Mary's eBook 'First Time Atlantic Crossing', please email sailboat-cruising.com naming the boat you're interested in and we'll send you the owner's contact information with our complements.
---
---