Courtesy Ensigns for your Eastern Caribbean Sailing Adventure
Don't let anyone tell you that Courtesy Ensigns (or courtesy flags) for the Caribbean Island Nations are just that  - a courtesy. If you choose to ignore this er, courtesy, you're likely to be the only one in the anchorage to do so, and it will attract attention.
You might be able to get one locally, but it's easier (and cheaper) to get them before you set off for your Caribbean sailing adventure. The standard size is 12" x 18" (30mm x 450mm).
You'll certainly win no prizes with the Customs and Immigration officials if you fail to fly the appropriate courtesy flag from the starboard spreader, and it will be an open invitation for someone to want to sell you one at an exorbitant price.
Courtesy flags get quite a beating from the sun and the wind - low quality ones will soon fall apart. Look for good quality nylon fabric, brass grommets and ideally stitched with UV resistant thread.
However, don't fly the courtesy flag until you've checked in. On entering territorial waters, hoist the Q flag (plain yellow) which means"I request free practique".

After clearing Customs and Immigration, drop the Q flag and only then hoist the appropriate courtesy flag.
If you plan to visit all the Lesser Antilles (and it's a very good plan) you'll need the following flags. The ones illustrated are produced by a company called Taylor Made.
An USVI Ensign for: 
Saint Croix
Saint John
Saint Thomas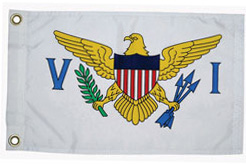 Theoretically, US flagged vessels don't need to fly this one, but it is a much appreciated gesture if they do.
A French Ensign for:
St Martin; 
St Bartholomew ('St Barts');
Guadeloupe;
Marie Galante;
Les Saintes;
Martinique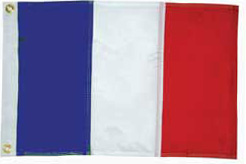 Not required on a French flagged vessel.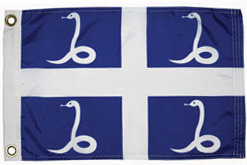 Alternative courtesy flag for Martinique
A Netherlands (Dutch) Ensign for:
Sint Maarten;
Saba;
St Eustatia ('Statia')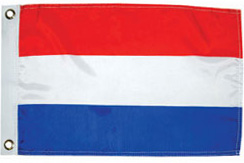 Not required on a Dutch flagged vessel.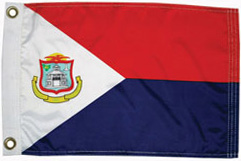 Alternative courtesy flag for Sint Maarten
A St Vincent & the Grenadines Ensign for:
St Vincent; 
Bequia;
Mustique; 
Canouan;
Mayreau; 
Tobago Cays;
Union Island;
Petit St Vincent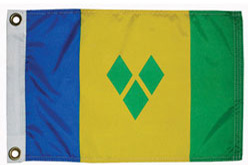 Courtesy flag for St Vincent & the Grenadines
Another one for Grenada and associated territories:
Grenada; 

Carriacou;
Petit Martinique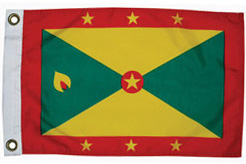 Grenada courtesy flag
Individual courtesy ensigns for all the other Island Nations: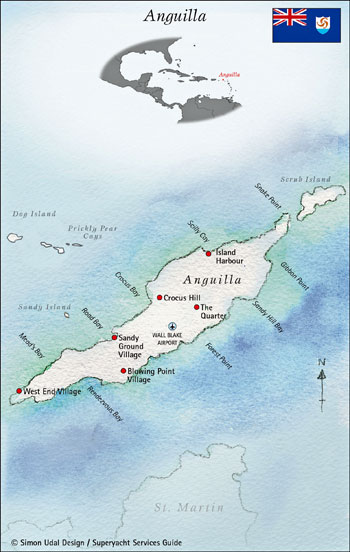 Anguilla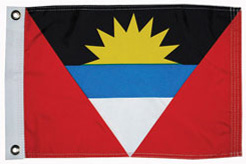 Antigua & Barbuda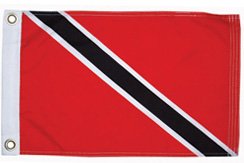 St Kitts & Nevis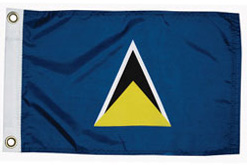 St Lucia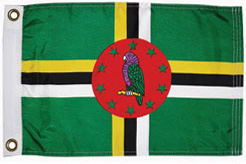 Dominica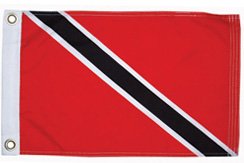 Trinidad & Tobago
---
Mar 31, 23 08:51 AM

'Exhibit A', a Hunter 356 is in great condition, having had many recent upgrades, and is ready for her new owner to step aboard and sail away

Mar 28, 23 05:54 AM

The true cost of boat ownership will almost certainly be more than what you originally thought it might be; the components of cost are...

Mar 28, 23 05:33 AM

Here's where people with sailing equipment for sale advertise their stuff entirely free of charge. If you're looking for used sailing gear or other used boating accessories, here's where to find it!
---