'Shaman', a Catana 40S Catamaran for Sale
SORRY, NOW SOLD!
For more boats like this one that are currently for sale please go to
Cruising Sailboats for Sale...
Although this boat is no longer available, the pics and text are retained here for the benefit of anyone researching this particular make/model of sailboat.
Asking Price and previous owner's contact details have been deleted.
The Catana 40S catamaran is a rare find, as these were the first catamarans built by Catana. Only 18 were made and 'Shaman', built in 1992, is hull #17. Designed for fast cruising, 'Shaman' is berthed in Coconut Grove, Miami in the USA.
The windward performance of the Catana 40S catamaran, a fractionally rigged sloop, is enhanced by daggerboards.
Designed by Lock Crowther, the rounded hulls increase speed while the dagger boards improve upwind capability. Under high wind conditions this catamaran has reached 19.5 knots with the spinnaker, 17.5 kts using the jib alone, and 14.5 kts on a beam reach.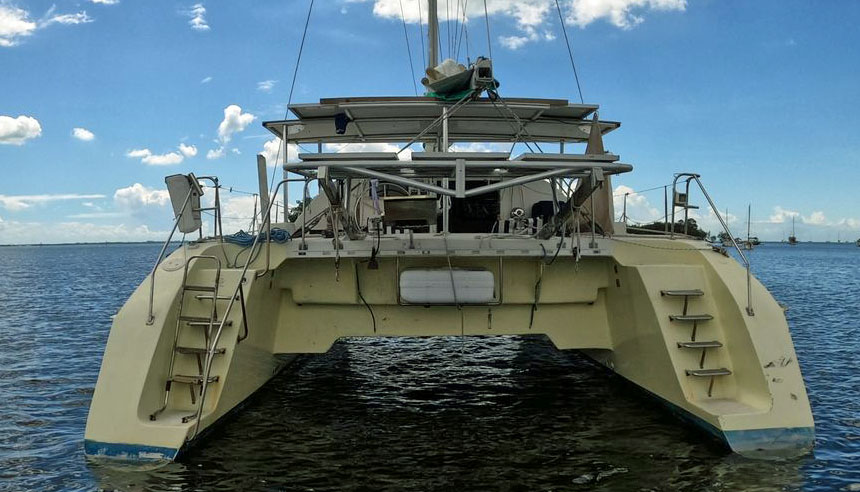 Easy boarding for swimmers and dinghy occupants


Catana 40S - General Specification
Length Overall: 39'11" (12.2m)
Waterline Length: 39'11" (12.2m)
Beam: 19'8" (6.0m)
Draft: 2'7" (0.8m)
Headroom: 6'2" (1.9m)
Displacement: 12,320 lb (5,588 kg)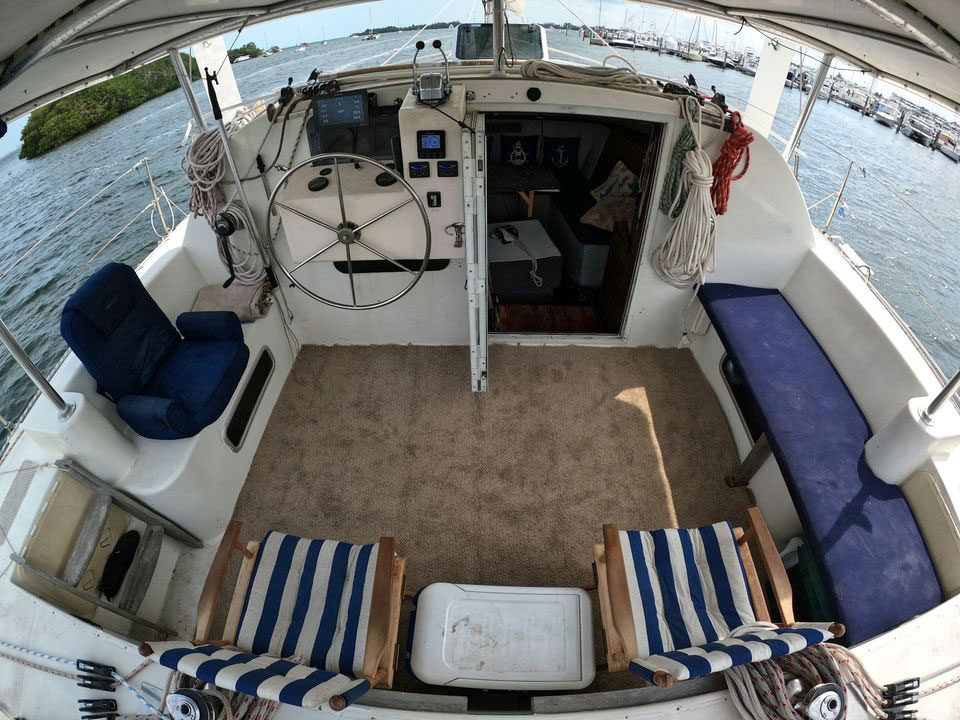 'Shaman's cockpit
Particular Information for 'Shaman'
Engines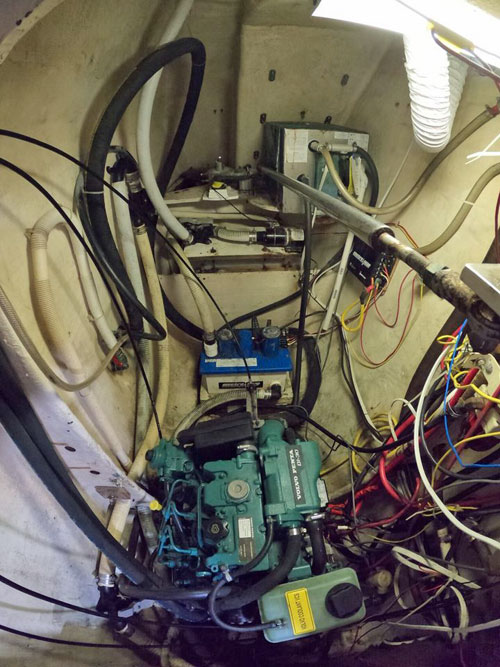 Engine #1
Engine #1
Year 2008
Brand Volvo Penta
Model D1-30B
Drive Model 130SR-B
Hours - 2360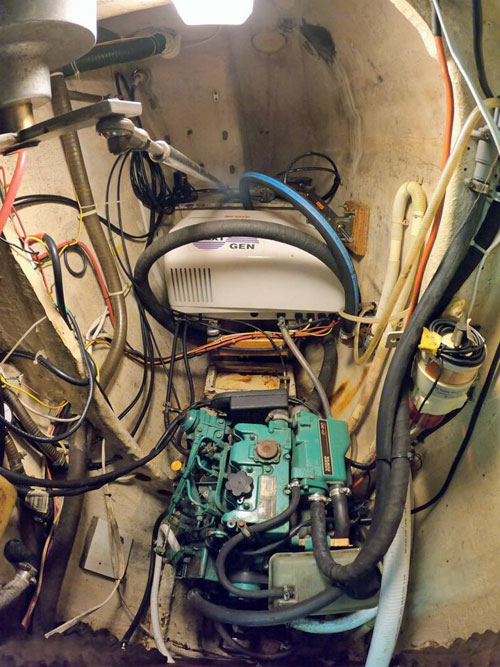 Engine #2
Engine #2
Year 2016
Brand Volvo Penta
Model D1-30F
Drive Model 130SR-B
Hours - 370
Fuel Type: Diesel

Fuel Tank: 70 gals
Water tank: 120 gals
Both engines start and run great.
On the port engine, the oil pan gasket needs to be changed. Oil dripping is not critical. It does not affect operation, but it stains a little.
The saildrives work well, but it's time to change the zinc anode.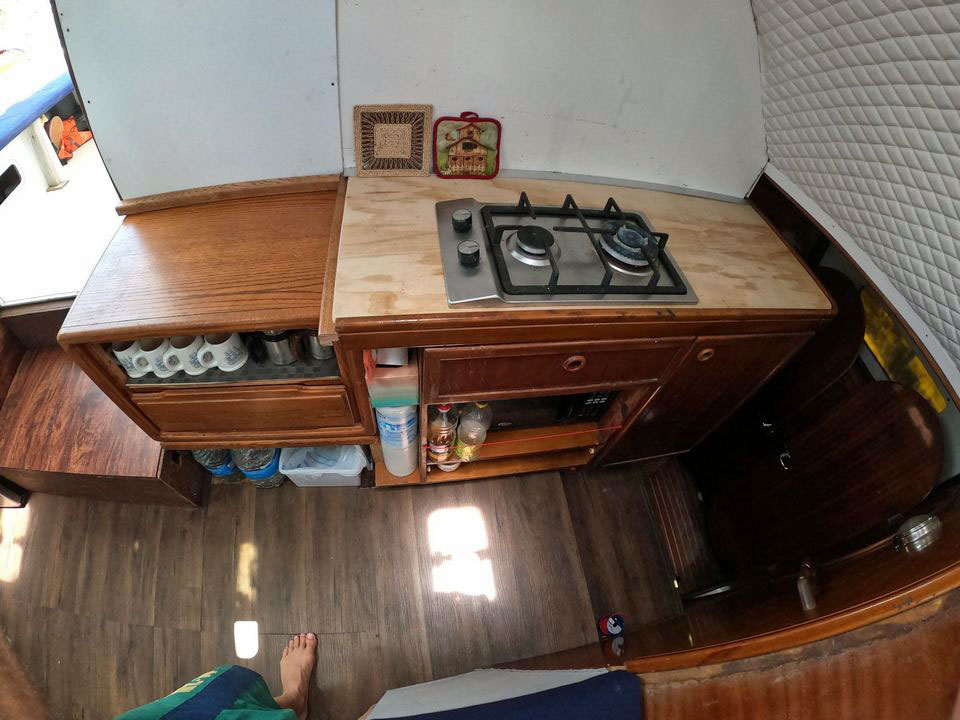 The Galley


Sails
Main: Old, but serviceable;

Genoa #1: Old, but serviceable;

Genoa #2: New 2022;

Asymmetric: New 2022;

Spinnaker: Old, but good condition;
She has 3 manual winches and one a new Lewmar electric winch.
Rigging. The age of the rigging is unknown. But everything looks great. No suspicions or fears about this.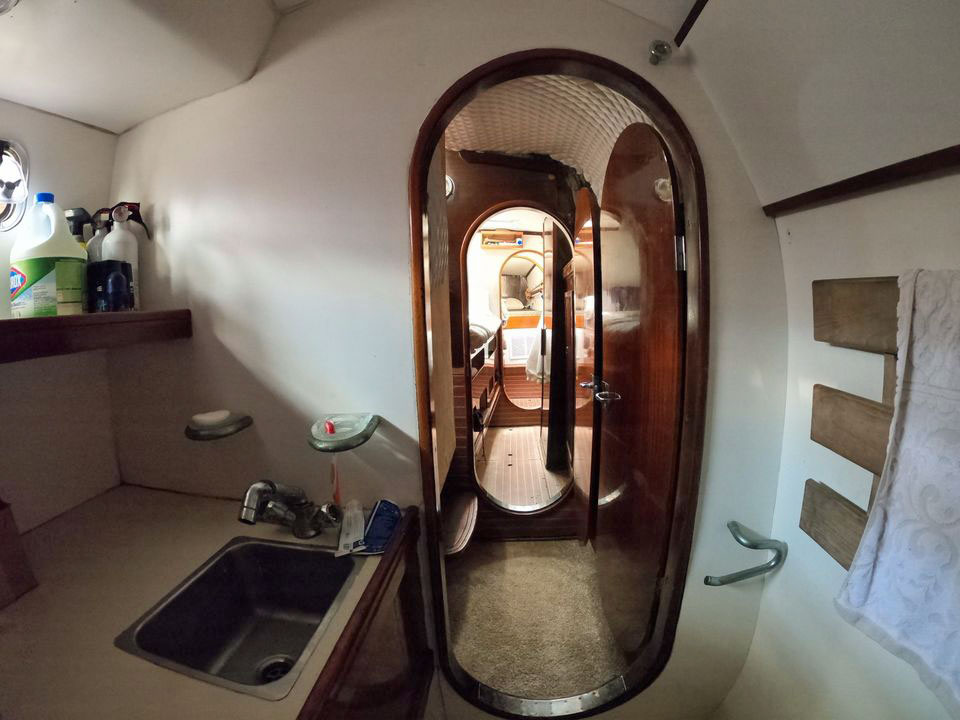 One of the two heads, looking forward


Navigation Equipment
Everything works great.
EPIRB: Old, not tested. The battery is still active.
Accommodation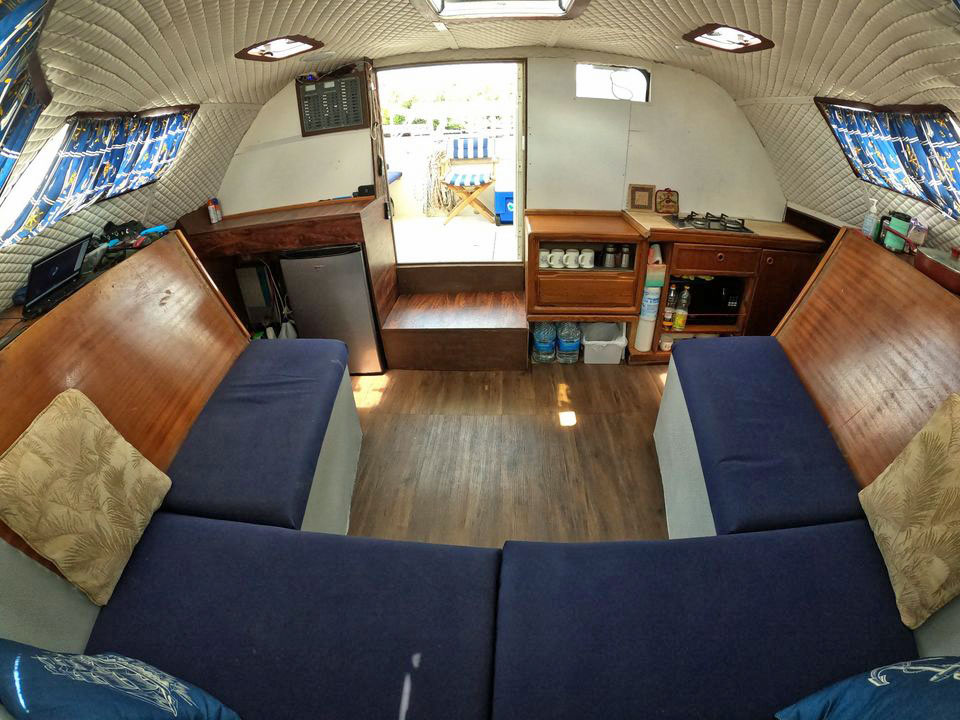 The saloon, looking aft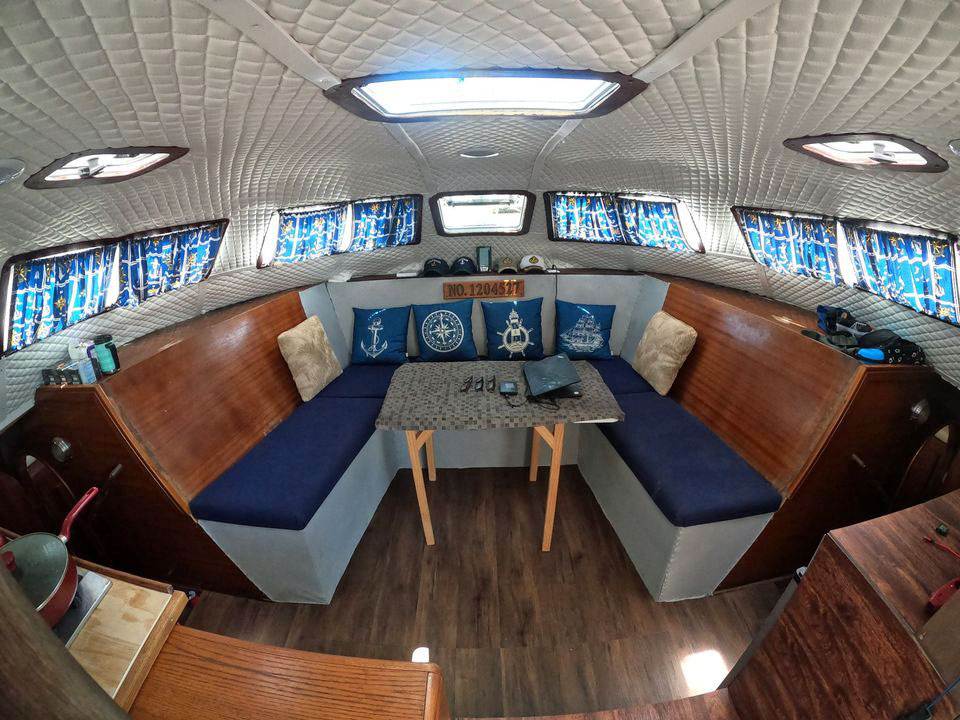 The saloon, looking forward


'Shaman' is a 4 berth, 2 head layout. Sleeping for at least six.
Two heads with shower; one electric, one manual - New.
Propane stove with 2 burners but no oven.
Propane grill.
The benches in the salon are made independently. Inside each bench is a locker.
Whirlpool Refrigerator.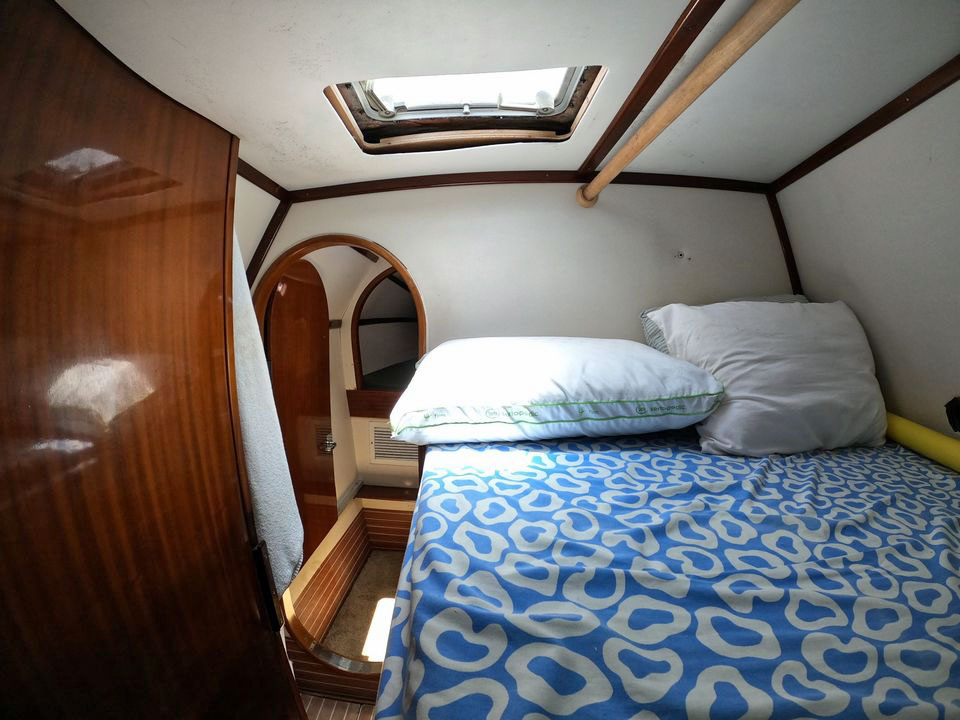 One of the two double berths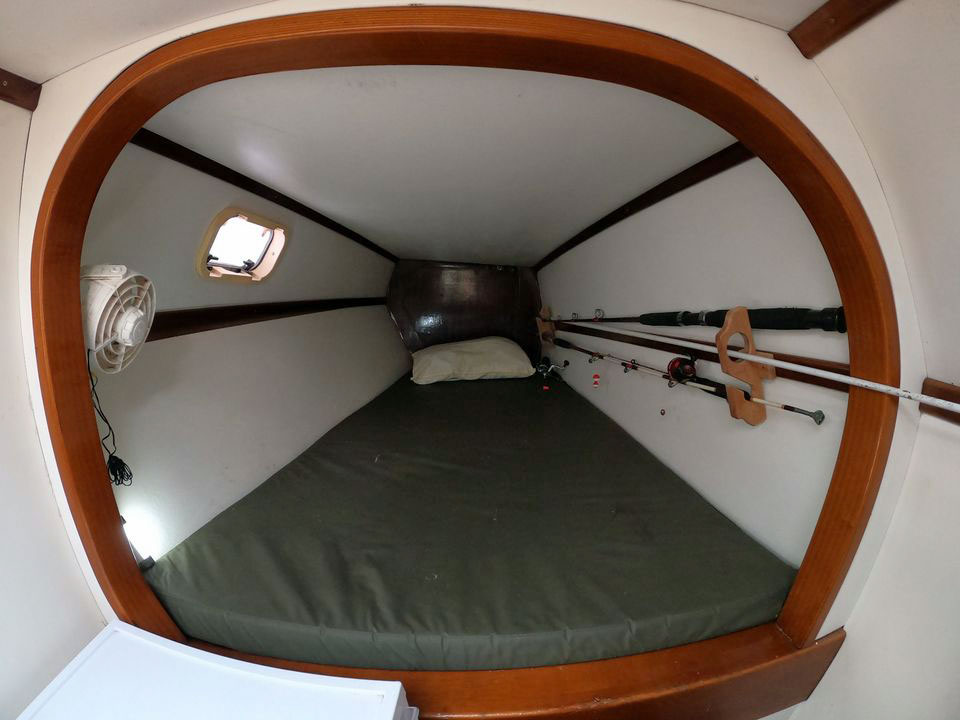 One of the two single forepeak berths


Energy Equipment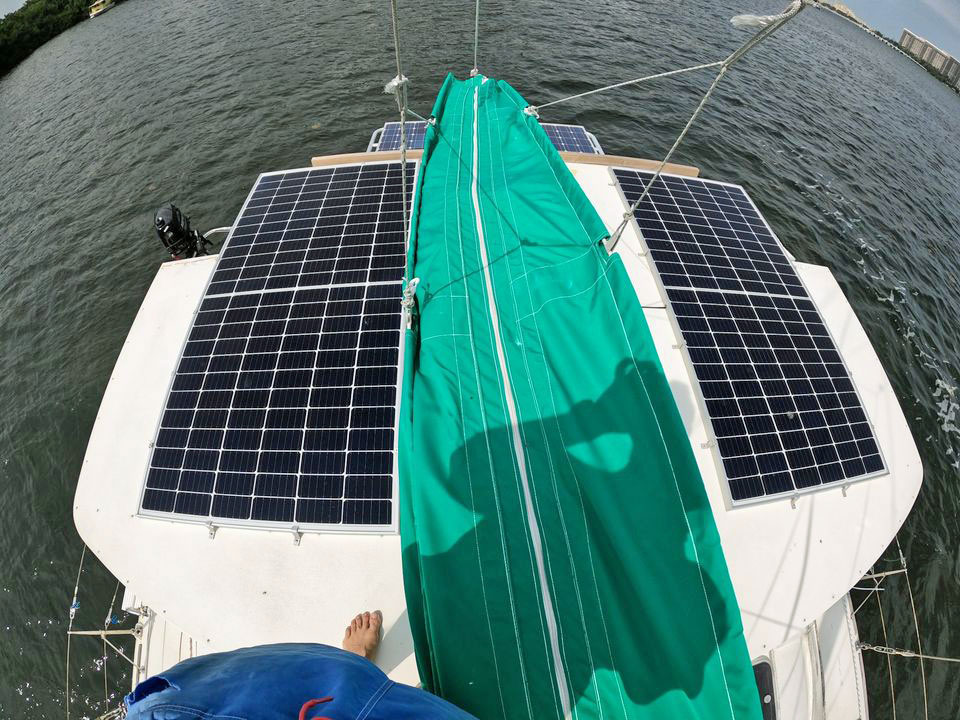 1,550 watt array of solar panels
'Shaman' has a completely independent power supply. 5 solar panels provide all the needs. She is very easy to manage and maintain.
She's got a fairly new NexGen 3.5 kW generator. Didn't use it at all for a year.
16000 BTU AC with heater.
Five solar panels - 1550 watts. Three old 250 watts each and two new 400 watts each.
There are two large lockers in the cockpit. They contain two battery packs, old and new.
One old 6 batteries of 6 volts, connected for 12 volts.
One new - two new AGMs, 200 amphour each.
There are two new Mastervolt inverters on board:
110 volts - 3000 watts.

220 volts - 2200 watts.
Other Equipment
Westmarine Dinghy 3.1, old
Mercury 6 hp outboard motor, 2018.
2 anchors with 60m of chain.
Anti-fouling coating required.
When buying, the catamaran was raised ashore and inspected the bottom. No evidence of osmosis was found.
---
Sep 29, 23 05:38 PM

Sailing characteristics and performance predictions, pics, specifications, dimensions and those all-important design ratios for the Hanse 400 sailboat...

Sep 29, 23 03:17 AM

Interested in the Gulf 32 sailboat? Here are the pics, specs and performance predictions you're looking for...

Sep 28, 23 04:04 PM

Sailing characteristics and performance predictions, pics, specifications, dimensions and those all-important design ratios for the Fuji 35 sailboat
---