Bavaria 390 'Anna'
Owner's Contact Details: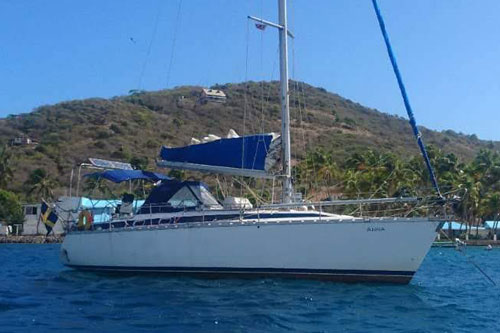 'Anna'
Boat: Bavaria 'Anna'
Date of Ad: 8th March 2023
Owner: Greg & Susan de Freitas
Contact: greg@defreitas.info, or WhatsApp +46739304881
Sailboat-Cruising.com advises all potential boat buyers to heed the advice in 'Buying a Used Boat Direct from a Private Owner'.
---
Latest Sailboats for Sale:
---
Mar 31, 23 08:51 AM

'Exhibit A', a Hunter 356 is in great condition, having had many recent upgrades, and is ready for her new owner to step aboard and sail away

Mar 28, 23 05:54 AM

The true cost of boat ownership will almost certainly be more than what you originally thought it might be; the components of cost are...

Mar 28, 23 05:33 AM

Here's where people with sailing equipment for sale advertise their stuff entirely free of charge. If you're looking for used sailing gear or other used boating accessories, here's where to find it!
---