The Beneteau First 375 Sailboat

Specs & Key Performance Indicators
The Beneteau First 375 is a popular sailing yacht, designed and manufactured by the French company Beneteau. Known for its speed and agility, it was first introduced in the 1980s and is often used for both cruising and racing. The yacht features a well-designed interior with ample living space, making it a comfortable choice for longer voyages. It is highly regarded for its balance of performance and comfort.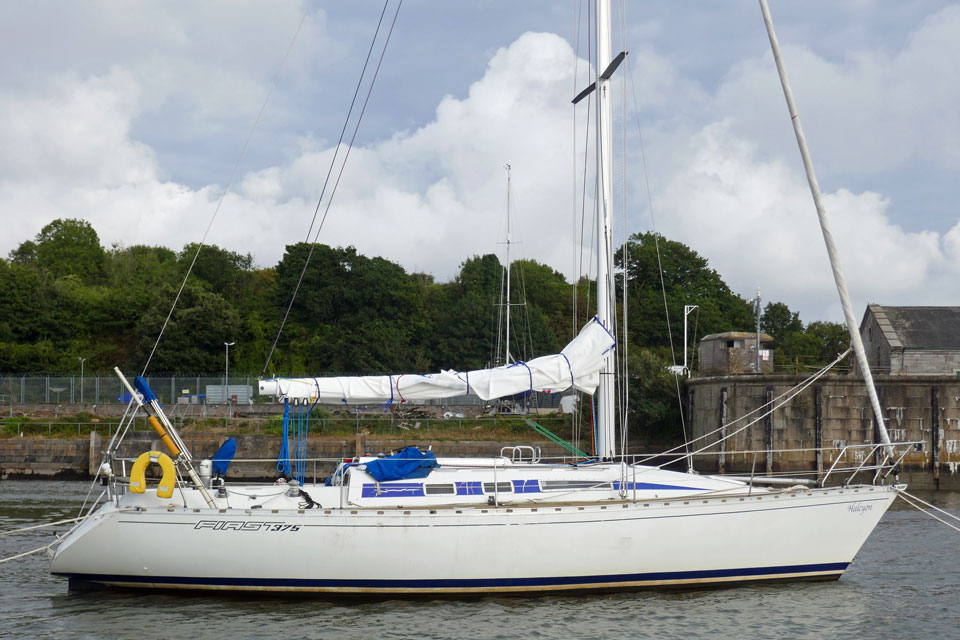 A Beneteau First 375
Published Specification for the Beneteau First 375

Underwater Profile: Fin keel & spade rudder
Hull Material: GRP (Fibreglass)
Length Overall: 37'1" (11.3m)
Waterline Length: 33'2" (10.1m)
Beam: 12'4" (3.8m)
Draft: 6'6" (2.0m)
Rig Type: Masthead sloop.
Displacement: 15,432lb (7,000kg)
Ballast: 5,291lb (2,400kg)
Designer: Berret-Racoupeau Yacht Design
Builder: Beneteau (France)
Year First Built: 1985
Year Last Built: 1989
Design Ratios: The Key Performance Indicators
The design ratios will give a reasonable prediction of how the boat is likely to perform in a seaway, but of course nothing beats a trial sail in various wind and sea conditions.
The Sail Area/Displacement Ratio (SA/D) is a measure of the boat's speed potential, and the Beneteau First 375 has a SA/D of 17.8, indicating a good balance between power and stability.
The Ballast/Displacement Ratio (B/D) of the Beneteau First 375 is 31.6%, which suggests that the boat has a moderate stability, with enough ballast to keep the boat upright in most conditions. This ratio is a good indicator of the boat's ability to handle rough seas.
The Displacement/Length Ratio (D/L) of the Beneteau First 375 is 204, which is considered moderate. This means the boat is neither too heavy nor too light, providing a good balance between speed and comfort.
The Comfort Ratio (CR) of the Beneteau First 375 is 25.5, indicating that the boat is designed for offshore cruising. This ratio suggests that the boat will provide a comfortable ride in most sea conditions.


The Capsize Screening Formula (CSF) for the Beneteau First 375 is 2.02, which is within the acceptable range for offshore sailing. This means the boat has a low risk of capsizing in heavy seas.

Pros & Cons
The strengths of the Beneteau First 375 include its solid construction, spacious interior, and excellent sailing performance. The boat is built with a solid fiberglass hull and a balsa-cored deck, providing strength and durability.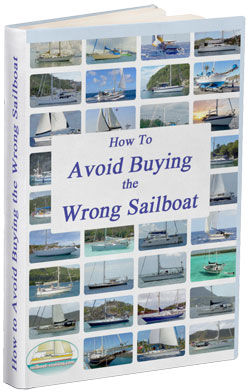 The essential eBook for potential boat buyers...
The interior of the Beneteau First 375 is well-designed and spacious, with a large saloon, a well-equipped galley, and comfortable sleeping quarters. 

In terms of performance, the Beneteau First 375 is known for its speed and agility. The boat handles well in a variety of conditions, and its efficient design allows it to reach impressive speeds.
However, like any boat, the Beneteau First 375 has its weaknesses. Some owners have reported issues with the boat's electrical system, and the boat's performance can suffer in light winds.
Despite these issues, the Beneteau First 375 has received positive reviews from both the sailing press and owners. The boat's combination of performance, comfort, and value has earned it a reputation as a reliable and enjoyable sailboat.
---
The Beneteau First 375: A Few FAQs...
There were two versions of the Beneteau First 375: a deep draft version and a shoal draft version. The deep draft version has a deeper fin which allows a lower center of gravity and extra performance especially upwind.

The Beneteau First 375 is designed to accommodate six to eight people.
The Beneteau First 375 received positive reviews from the sailing press for its performance, comfort, and quality.

For example, Sail Magazine wrote in its review: "The First 375 is an excellent example of what Bénéteau does best: producing boats that combine speed, good looks, and comfort at a reasonable price".

Practical Boat Owner also praised the boat for its "sparkling performance, spacious accommodation, and good value for money".
The mast on the Beneteau First 375 is keel-stepped.
The Beneteau First 375 has a masthead sloop rig type. Two versions were produced: a tall rig and an alternative short rig.
The average asking price for a secondhand Beneteau First 375 varies depending on its condition and other factors. Prices can range from £41,139 to €47,500.
---
I wrote this article using GPT-4, OpenAI's large-scale language-generation model, as a research assistant to develop source material. I wrote the final draft in its entirety and believe it to be accurate to the best of my knowledge.
Dick McClary, creator and owner of sailboat-cruising.com
Other sailboats in the Beneteau First product range include: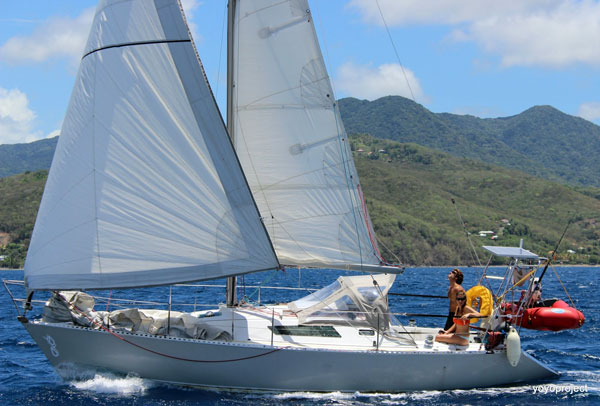 The Beneteau First 28
---
Sep 29, 23 05:38 PM

Sailing characteristics and performance predictions, pics, specifications, dimensions and those all-important design ratios for the Hanse 400 sailboat...

Sep 29, 23 03:17 AM

Interested in the Gulf 32 sailboat? Here are the pics, specs and performance predictions you're looking for...

Sep 28, 23 04:04 PM

Sailing characteristics and performance predictions, pics, specifications, dimensions and those all-important design ratios for the Fuji 35 sailboat
---