The Young 88 Sailboat

Designed and built by Jim Young Marine Ltd in New Zealand, the Young 88 is a cruiser/racer yacht as well as a family boat.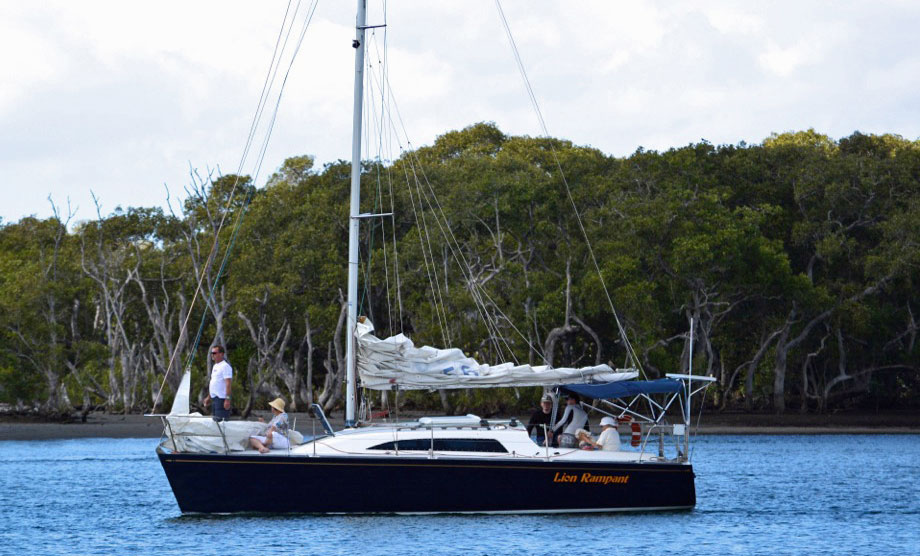 The Young 88 Cruiser/Racer is a multipurpose sailboat with speed and agility for racing, and space and comfort for cruising
There is an active Young 88 class racing series and it has recently been announced that a two-handed mixed offshore keelboat event has been added to the programme for the 2024 Paris Olympics - it's something the Young 88 class association have embraced. 

Published Specification for the Young 88
Underwater Configuration: Fin keel with spade rudder
Hull Material:  GRP (fibreglass)
Length Overall: 29' 4" / 8.94m
Waterline Length: 26' 4" / 8.02m
Beam: 0' 10" / 3.30m
Draft: 5' 9" / 1.75m
Rig Type: Fractional Sloop
Displacement: 5,843lb / 2,650kg
Designer: Jim Young

Builder: Jim Young Marine Ltd (NZ)
Year First Built: 1981
Year Last Built: ?
Number Built: 158
Owners Association: ?
Published Design Ratios for the Young 88
Sail Area/Displacement Ratio: 19.0
Less than 16 would be considered under-powered;
16 to 20 would indicate reasonably good performance;
Over 20 suggests relatively high performance.
Ballast/Displacement Ratio: 38.0
Under 40: less stiff, less powerful
Over 40: stiffer, more powerful
Displacement/Length Ratio: 143
Under 100: Ultralight
100 to 200: Light
200 to 275: Moderate
275 to 350: Heavy
Over 350: Ultraheavy
Comfort Ratio: 13.9
Under 20 indicates a lightweight racing boat
20 to 30 indicates a coastal cruiser
30 to 40 indicates a moderate offshore cruising boat
40 to 50 indicates a heavy offshore boat
Over 50 indicates an extremely heavy offshore boat
Capsize Screening Formula: 2.4
Under 2.0 (the lower the better): Better suited for ocean passages
Over 2.0: Less suited for ocean passages
Summary Analysis of Published Design Ratios for the 
Young 88
She's a reasonably good performer under sail;
She's less stiff than some of the other vessels in her class;
She's in the light displacement category;
Crew comfort in a seaway is similar to what you would associate with that of a lightweight racing boat;
She's better suited for inshore passages than ocean passages;
---
Sailboats designed by Jim Young include:
Used Young 88s for Sale...
Are there any used Young 88s or similar sailboats advertised for sale on Sailboat-Cruising.com? 
---
Jul 04, 22 10:29 AM

'Stormalong', a steel-hulled go-anywhere Van de Stadt Caribbean 40 sailboat is for sale

Jul 01, 22 03:18 AM

Interested in the Tartan 34 sailboat? Here are the pics, specs and performance predictions you're looking for...

Jun 29, 22 02:45 PM

'Endeavour' is a very special Tartan 34C, as you will see from the cutter rig modification, Ratcliffe wind vane auxiliary rudder self-steering, SSB radio, radar, and more.
---