The Buntline Hitch

How to Tie It & When to Use It
Traditionally the Buntline Hitch was used for attaching buntlines to the eyes or eyelet holes in square sails, which came into use when it was time to pull in a reef.
Triangular sails and jiffy reefing put an end to their traditional use but today they're used for attaching lines to hardware such as shackles and carabiners. 
A high-strength secure knot, the Buntline Hitch can be used as an alternative to the Anchor Bend.
How to Tie the Buntline Hitch
Stage 1
Insert the working end of the line through the eye of an object, in this case a Carabiner Snap Lock Hook, from back to front;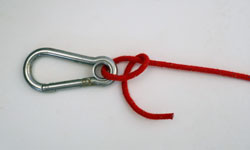 Stage 2

Now take the working end and make a full turn around the standing part of the line, working away from the eye;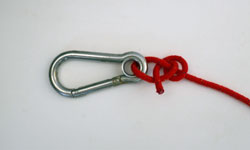 Stage 3

Pass the working end from back to front through the loop formed next to the eye;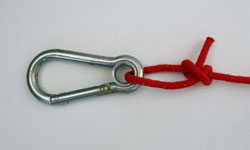 Stage 4

Pass the working end under its own working part which will lock it in place when pulled up tight;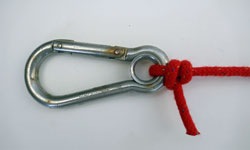 Stage 5

Finally, tighten the knot by pulling on bothe the working end and standing part.
You've tied the Buntline Hitch!
Aug 15, 22 04:50 AM

Here's where people with sailing equipment for sale advertise their stuff entirely free of charge. If you're looking for used sailing gear or other used boating accessories, here's where to find it!

Aug 08, 22 09:20 AM

A little bit of nonsense that a sailing fanatic might find humorous, that you too can contribute to

Aug 08, 22 05:03 AM

If you are thinking of buying a used boat from a private seller - particularly one who has not opted to use the services of a Broker - there are a number of actions you must take to avoid substantial…
---