The Beneteau Oceanis 473 Sailboat

Specs & Key Performance Indicators
The Beneteau Oceanis 473, a light displacement sloop, was designed by Groupe Finot and built in France by Beneteau.

Published Specification for the Beneteau Oceanis 473
Underwater Configuration: Bulb fin keel with spade rudder
Hull Material: GRP (Fibreglass)
Length Overall: 46'11" (14.3m)
Waterline Length: 43'10" (13.4m)
Beam: 14'2" (4.3m)
Draft: 5'7" (1.7m)
Rig Type: Masthead sloop
Displacement: 24,277lb (11,012kg)
Designer: Groupe Finot
Builder: Beneteau (France)
Year First Built: 2000
Year Last Built: 2005
Design Ratios
These are the key performance indicators that provide an indication of how the boat is likely to perform under sail in a seaway.
Let's take a look at those that apply to the Beneteau Oceanis 473:
The Sail Area/Displacement Ratio (SA/D) of this sailboat is around 18. This ratio signifies the speed potential of the boat, and a higher number typically relates to a faster boat under optimum winds. Oceanis 473's SA/D suggests a boat with a good turn of speed, ideal for those who love an exhilarating sailing experience.
For the Ballast/Displacement Ratio (B/D), the Oceanis 473 carries a ratio of approximately 30%. A higher B/D ratio suggests greater stability, and while 30% might be on the lower side for heavy weather sailing, it signifies a balanced, manageable boat for pleasurable cruising.
Turning our attention to the Displacement/Length Ratio (D/L), the Oceanis 473 strikes at about 160. This is a light to moderate displacement boat meaning it should offer a great blend of speed and comfort.
The Comfort Ratio of this Beneteau model is right around 25. A high comfort ratio indicates a smoother ride in choppy conditions. This number shows that the Oceanis 473 provides a comfortable journey but is not built purely for heavy/severe weather passages.
In terms of the Capsize Screening Formula, Oceanis 473 scores less than 2, suggesting it's a relatively safe boat in the event of a capsize, fulfilling sailing safety requirements, and ambitions.
But should you take these design ratios with a pinch of salt?
Pros & Cons
The Beneteau Oceanis 473 sailboat has received positive acclamation from the sailing press for its spacious and comfortable living quarters.
Many reviewers have labelled it as a successful blend of style, comfort and performance. Its spacious cockpit offers great ergonomics, with separate working and relaxing areas.
Its quality finish, spacious berths and plentiful storage space are often applauded.
However, some criticisms have pointed towards the boat's limited B/D ratio, suggesting the boat might feel a bit tender in heavy weather.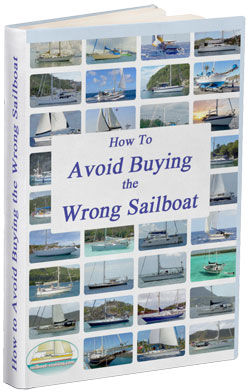 The essential eBook for potential boat buyers...
The Secondhand Market
There's a reasonable amount of Beneteau Oceanis 473 sailboats available on the secondhand market.

The approximate asking prices range from roughly $100,000 to $200,000, depending on the age and condition of the boat. Always ensure a professional survey is undertaken before purchase.
Given the popularity of the model, 'Beneteau Oceanis 473 for sale' calls up numerous listings upon a simple online search.
Similar Sailboats
The Beneteau Oceanis 473 is comparable to other similar sailboats in its class, such as the Bavaria 46 Cruiser, the Catalina 470, the Dufour 460 Grand Large, the Hanse 470, the Hunter 466, and the Jeanneau Sun Odyssey 469.
They all have similar lengths, displacements, sail areas, and accommodations. However, they differ in terms of design, performance, comfort, quality, and price. The Beneteau Oceanis 473 is considered to be one of the best choices for a large cruising sailboat that offers a good balance of features and value.

---
The Beneteau Oceanis 473: A Few FAQs...
The Beneteau Oceanis 473 was also sold as the Oceanis Clipper 473, which was essentially the same boat with some minor differences in equipment and interior layout. There were also two versions of the Oceanis 473: the Performance version, which had a taller mast, deeper keel, and larger sail area; and the Comfort version, which had a shorter mast, shallower keel, and smaller sail area.
The Beneteau Oceanis 473 can accommodate up to 10 people in three or four cabins, depending on the layout. The standard layout had three cabins: a large owner's cabin forward with an ensuite head and shower, and two aft cabins with a shared head and shower. The optional layout had four cabins: two smaller cabins forward with a shared head and shower, and two aft cabins with a shared head and shower.
Owners of the Beneteau Oceanis 473 generally have a high level of satisfaction with their boats. They enjoy its roominess, comfort, speed, versatility, and reliability. They also appreciate its low maintenance costs, its good resale value, and its suitability for cruising or chartering. Some of the common complaints are its poor ventilation, its limited tankage, its weak anchor windlass, and its mediocre quality of fittings and finish.
According to YachtWorld, as of September 2023, the average asking price of a secondhand Beneteau Oceanis 473 is £125k ($172k), ranging from £104k ($143k) to £174k ($240k), depending on the year, condition, location, and equipment of the boat.
The designer of the Beneteau Oceanis 473 is Groupe Finot, a French naval architecture firm that was founded in 1973 by Jean-Marie Finot and Pascal Conq. The firm has designed many other sailboats for Beneteau, such as the First series, the Figaro series, the Oceanis series, and the Sense series. Some of their other notable designs include the IMOCA 60s, the Class40s, and the Mini Transat 6.50s.
---
Other sailboats in the Beneteau 'Oceanis' product range:
I wrote this article using GPT-4, OpenAI's large-scale language-generation model, as a research assistant to develop source material. I wrote the final draft in its entirety and believe it to be accurate to the best of my knowledge.
Dick McClary, creator and owner of sailboat-cruising.com
---
Sep 29, 23 05:38 PM

Sailing characteristics and performance predictions, pics, specifications, dimensions and those all-important design ratios for the Hanse 400 sailboat...

Sep 29, 23 03:17 AM

Interested in the Gulf 32 sailboat? Here are the pics, specs and performance predictions you're looking for...

Sep 28, 23 04:04 PM

Sailing characteristics and performance predictions, pics, specifications, dimensions and those all-important design ratios for the Fuji 35 sailboat
---