The Bavaria 32 Sailboat

Specs & Key Performance Indicators
The Bavaria 32 is a sailboat that has gained a reputation for its impressive performance and comfort. Designed and built by the renowned Bavaria Yachtbau, this vessel offers an excellent blend of stability, speed, and elegance. Whether you're a seasoned sailor or just starting your nautical adventures, this sailboat promises a fulfilling sailing experience that inspires a sense of freedom and achievement.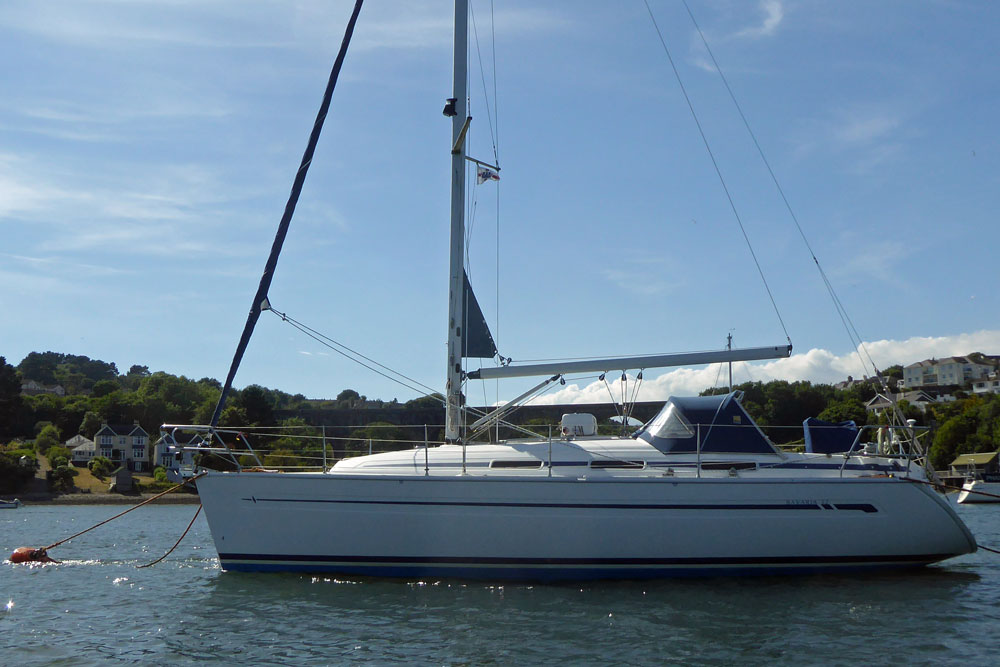 A Bavaria 32 Sailboat
Published Specification for the Bavaria 32
Underwater Profile: Bulb fin keel & spade rudder
Hull Material: GRP (Fibreglass)
Length Overall: 33'9" (10.3m)
Waterline Length: 27'10" (8.5m)
Beam: 10'11" (3.3m)
Draft: 5'10" (1.8m)
Rig Type: Fractional sloop
Displacement: 8,267lb (3,750kg)
Ballast: 2,337lb (1,060kg)
Designer: J&J Design
Builder: Bavaria Yachts (Germany)
Year First Built: 2000
---
Specs & Key Performance Indicators
The Bavaria 32 boasts a length overall of 33.1 feet (10.3m), a beam of 11.3 feet (3.4m), and a draft of 6.1 feet (1.85m). It has a displacement of approximately 9,600 pounds (4,354 kg), making it a relatively light and maneuverable yacht in its class. This, combined with its sail area of 516 square feet (47.9 square meters), facilitates a remarkable performance in a variety of seaway conditions.

One of the significant aspects to consider when evaluating the Bavaria 32's performance is its design ratios. The sail area to displacement ratio (SA/D) is about 17.8, indicating a moderate sailing performance. A higher SA/D ratio would suggest a faster boat but may also mean it could be more challenging to handle in high winds.
The Bavaria 32's ballast ratio is approximately 29.4%, which suggests a good level of stability. This ratio is vital as it indicates the boat's ability to right itself after being heeled by the wind. The displacement/length ratio (D/L) of roughly 204 suggests the Bavaria 32 is a performance cruiser, designed with a balanced approach to comfort at sea and speed.
Pros & Cons
The Bavaria 32 is known for its exceptional handling and comfort. It features a fractional sloop rig, which provides excellent balance and maneuverability. Its deep keel and balanced rudder offer excellent performance, particularly upwind. The yacht's hull has been designed to cut through waves efficiently, maximizing speed while minimizing the impact of waves.
However, like all boats, the Bavaria 32 has its cons. Some owners have reported a need for more storage space, especially for those planning on extended voyages. Additionally, the boat's performance in light wind conditions can be underwhelming, making it less suitable for areas known for their calm weather.
On the positive side, the Bavaria 32's interior is well laid out and comfortable. It offers two separate cabins, a spacious saloon, and a functional galley, providing a homely ambiance onboard. The cockpit is also noteworthy, offering ample space and excellent visibility, enhancing the overall sailing experience.
The Secondhand Market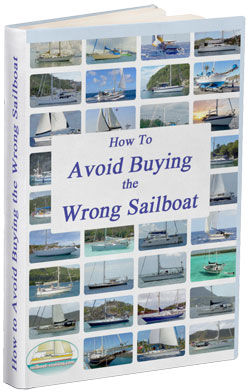 The essential eBook for potential boat buyers...
On the secondhand market, the Bavaria 32 remains a popular choice. Depending on the age, condition, and any upgrades, the prices range from $50,000 to $80,000. It's advisable to employ the services of a professional surveyor when purchasing secondhand to avoid unexpected repair costs.

In terms of availability, the Bavaria 32 is relatively easy to find on the secondhand market due to its popularity. However, finding a well-maintained unit at a reasonable price may require some patience and diligent searching.
Owning a boat like the Bavaria 32 is more than just the initial purchase cost. Prospective owners should also consider ongoing expenses such as maintenance, insurance, fuel costs, berth fees, and possible upgrades. These ongoing commitments are essential to maintain the value of your investment.
The Competition
The Bavaria 32 fares well when compared to other sailboats in its class. Its combination of performance, comfort, and affordability gives it an edge over many of its competitors. However, each sailor's needs and preferences are different, and it's important to consider these when choosing the right boat.
When it comes to performance, the Bavaria 32 is lauded for its speed and handling. However, sailors seeking a high-performance racing yacht may find other boats in this class more suitable. Conversely, those seeking a comfortable cruising yacht for weekend getaways or longer voyages will find the Bavaria 32 more than adequate.

The Bavaria 32's robust construction and quality materials ensure its durability. However, like all boats, it requires regular maintenance to keep it in top shape. Prospective buyers should factor in the cost and time required for upkeep when considering this yacht.
In terms of sentiment, owning a Bavaria 32 offers a sense of achievement. Whether you're sailing solo or with a crew, the Bavaria 32 allows you to experience the freedom and adventure that only sailing can provide.
The Bavaria 32 sailboat is an excellent choice for those seeking a balance of performance and comfort. It offers a solid construction, comfortable accommodations, and a reliable performance that can handle a variety of sea conditions.
If you're considering buying a Bavaria 32, take the time to inspect the boat firsthand, attend boat shows, set up viewings, or even charter one for a short period to get a feel of its performance. This will provide you with a clearer idea of whether the boat meets your needs and expectations.
It's also a good idea to read reviews and testimonials from other Bavaria 32 owners. These can provide valuable insights into the boat's performance, strengths, and weaknesses, and can help you make a more informed decision.
In conclusion, the Bavaria 32 is a well-rounded cruising yacht that offers a good balance of performance and comfort. Whether you're planning long voyages or weekend family cruises, this vessel promises to fulfill your sailing aspirations.
As you embark on your journey of buying a Bavaria 32, equip yourself with the requisite knowledge. Understand its design, performance capabilities, pros and cons, and the common market price.

I wrote this article using GPT-4, OpenAI's large-scale language-generation model, as a research assistant to develop source material. I wrote the final draft in its entirety and believe it to be accurate to the best of my knowledge.
Dick McClary, creator and owner of sailboat-cruising.com
Other sailboats in the Bavaria product range include: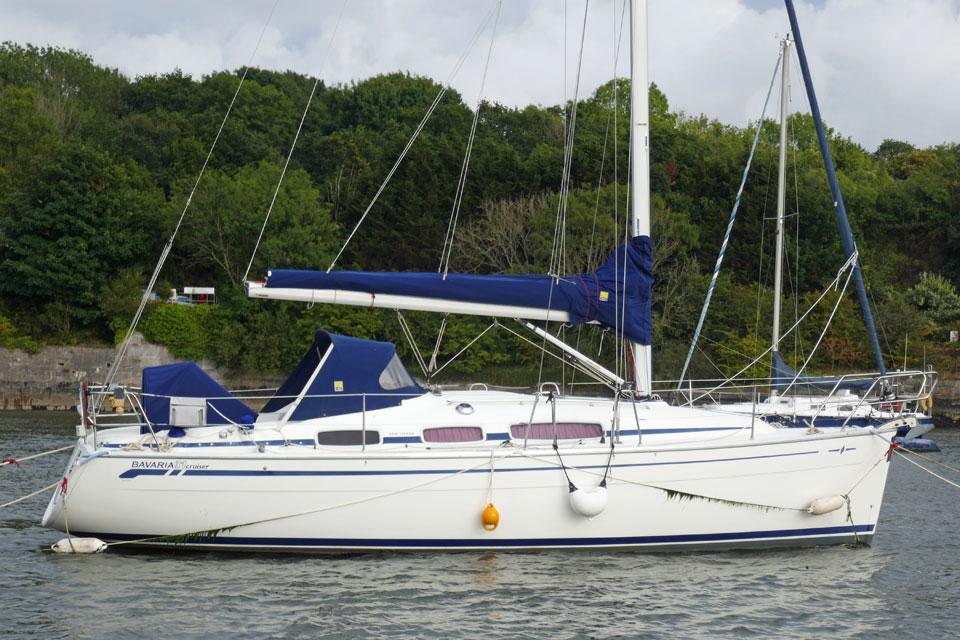 The Bavaria 31
---
Nov 29, 23 08:35 AM

Here's where people with sailing equipment for sale advertise their stuff entirely free of charge. If you're looking for used sailing gear or other used boating accessories, here's where to find it!

Nov 10, 23 02:34 AM

My 47' Cheoy Lee sailboat is for sale. Designed by Bill Luders, she is a beautiful and functional liveaboard cruising yacht.

Oct 30, 23 04:22 PM

This article explores the journey of chartering a sailing yacht, from the initial planning stages to the final touches. It provides insight into the joys and challenges of embarking on a voyage of dis…
---